Department Activities
Various activities annually Conducted in Department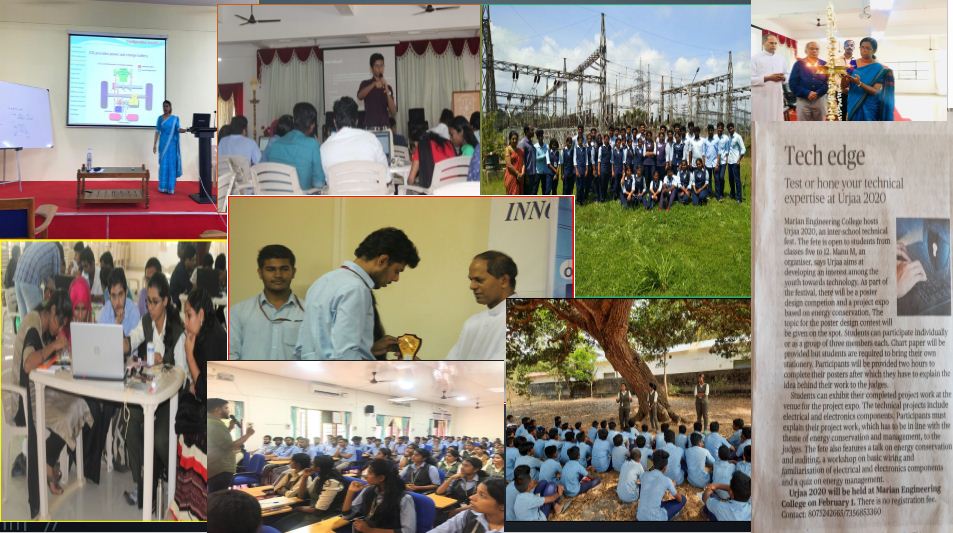 ---
IEEE PES SBC, Marian Engineering College in association with *'VIDYUTH' (Association of Department of Electrical & Electronics)* conducted a
WEBINAR on 'HOMER - Hybrid Optimization of Multiple Energy Resources. The SPEAKER was Mr. Arun Gopinath,Quality Assurance Coordinator, Engineering Department, University of Technology & Applied Sciences, Shinas, Oman on 28/11/2020
---
Prof Arun J, Head of the Department, Mechanical Engineering gave an inspiring talk to the students on the topic 'Initiating the thinking Process for Creative Design' via Google meet on 7/11/20
---
An Interactive Session with Dr. Jino Joy Thomas, Patent awardee for first geared electric bike (2020),was mutually organized by VIDYUTH ( EEE Association)in association with *IEEE PES MCE SBC
---
Webinar on Solar Hydogen Generation, Energy for future was organised by VIDYUTH ( EEE Association)on 26th September, 2020.
The Speaker was Senthil Kumar A,Scientist/ Engineering SG, Head, Programme Planning & Evaluation Cell (ISRO)
---
Webinar on "Role of a Commissioning Engineer in Oil and Gas Pipeline" was conducted on 24th August 2020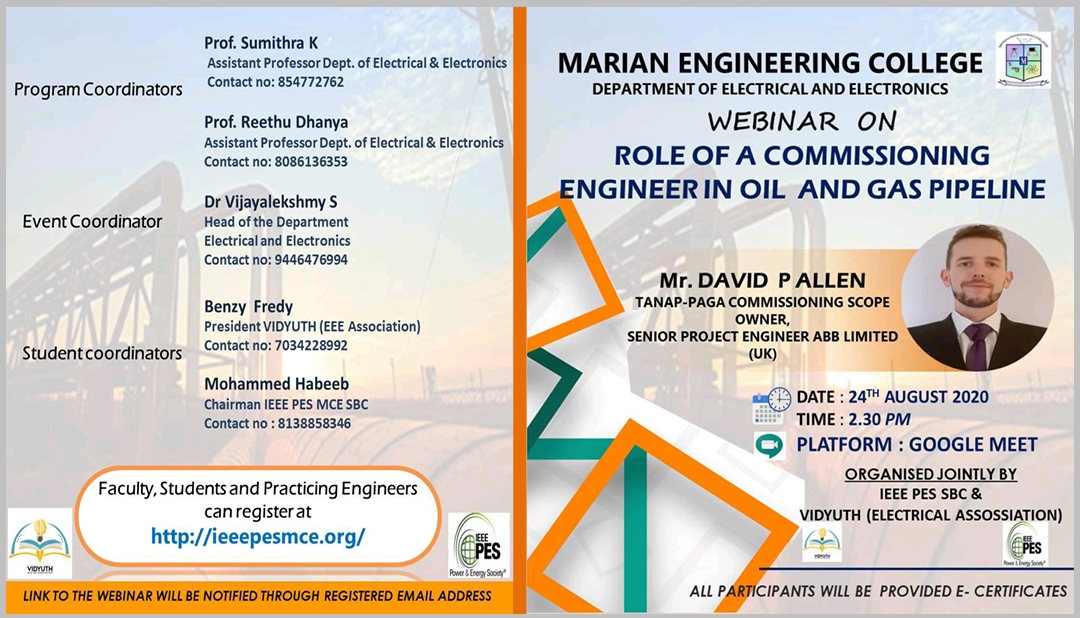 ---
Webinar on " World of Engineering Opportunities and Possibilities" was conducted for Plus Two students on 13th August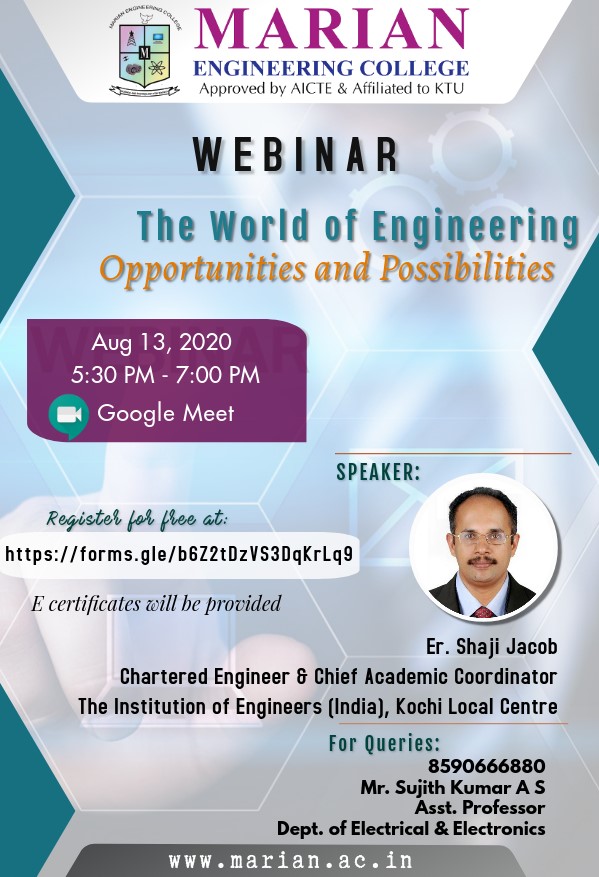 ---
Webinar Series from 26th -30th April 2020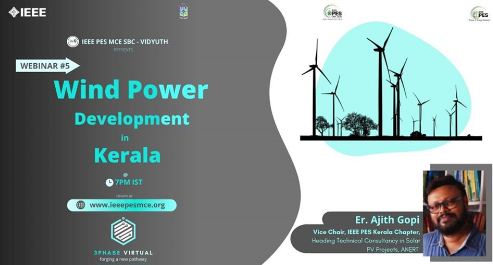 ---
Various activities under Urjja 2020- public outreach Program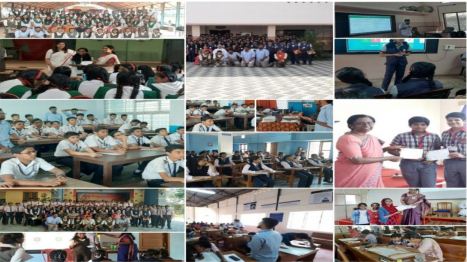 ---
Report on Urjja 2020 in Hindu : Metroplus on 1/2/2020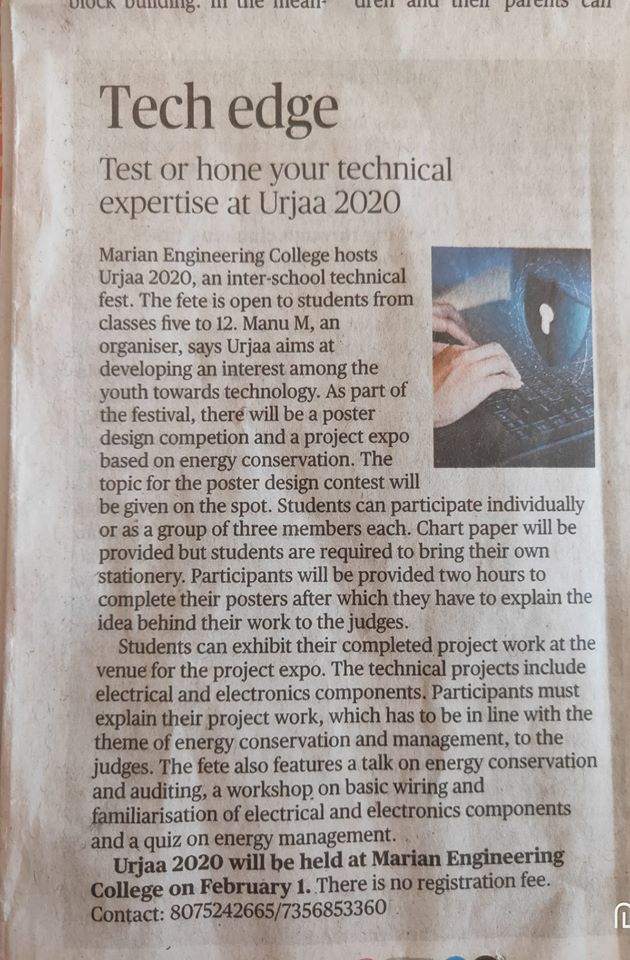 ---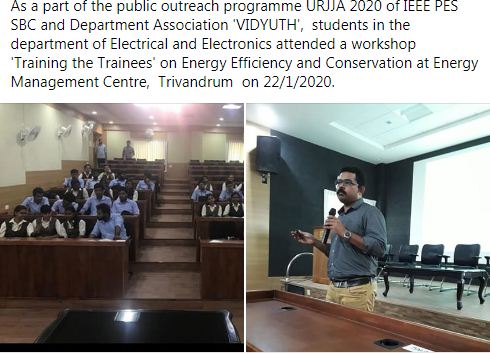 ---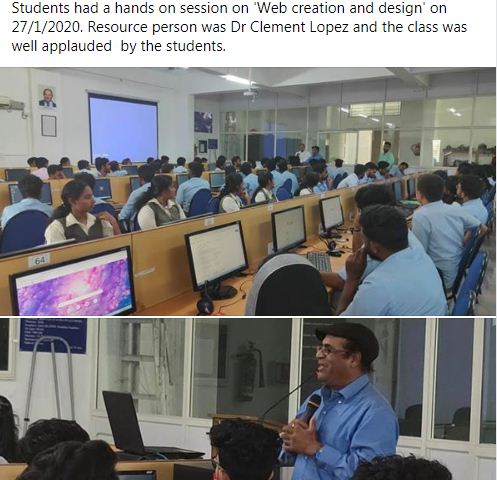 ---
3-Phase Regenerated -Technical Exhibition , May 2019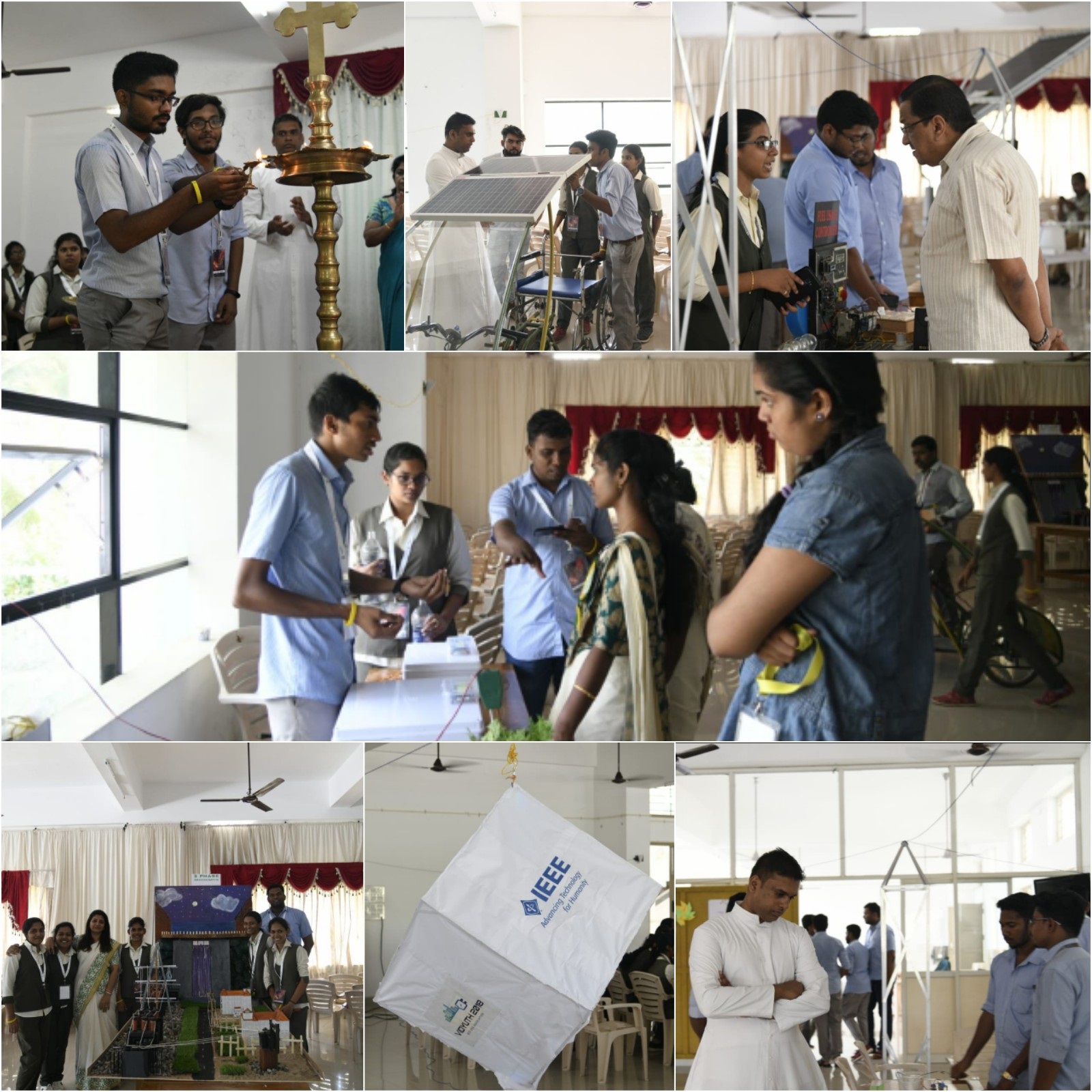 ---
National conference on Recent Trends in Renewable Energy Sector, May 2019.
Dr Hareendralal, Director Anathaganga Institute of Engineer's chaired the event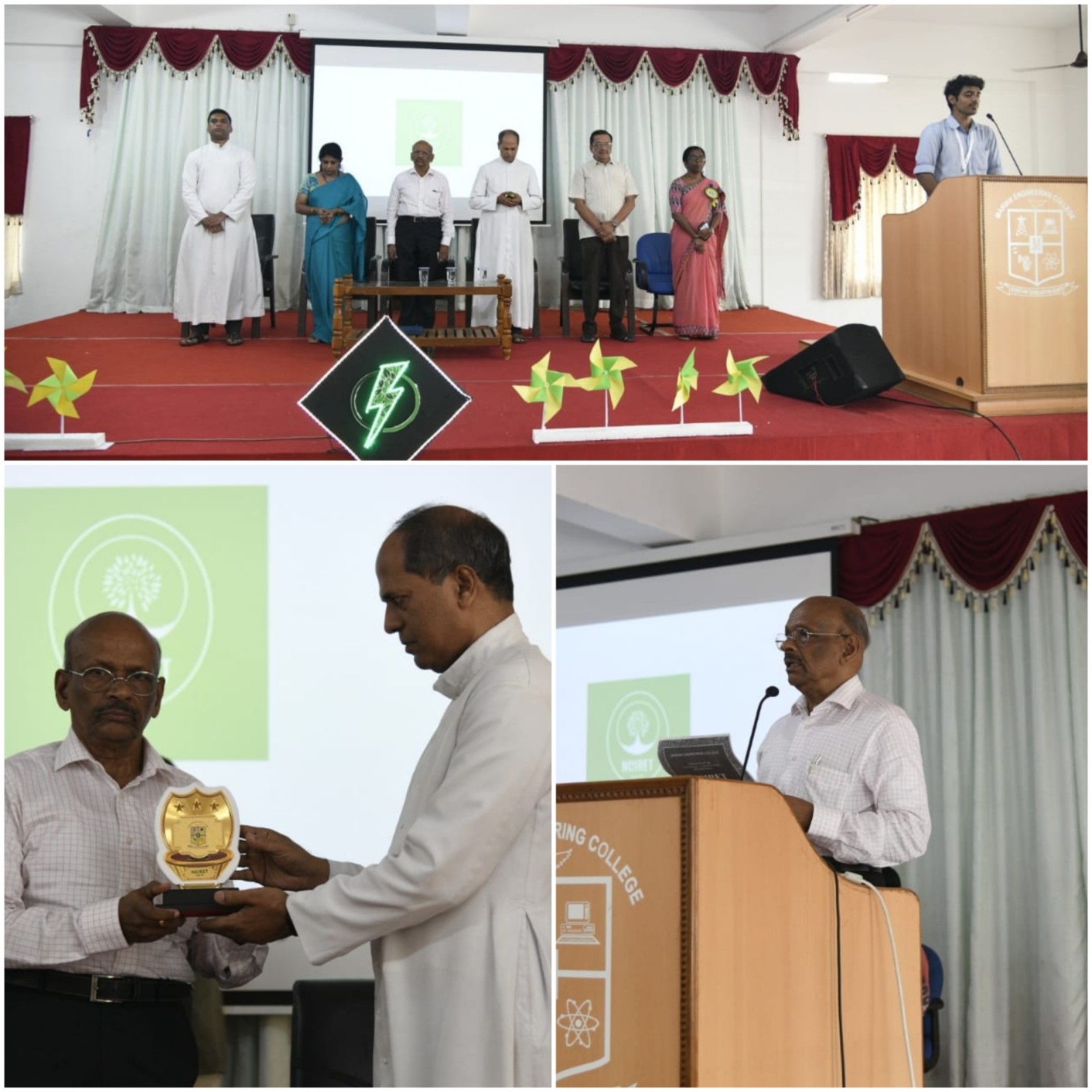 ---
Alumni Interaction: Mr Gokul Ramanan [2013-2017 Batch of Department ] , pursuing MBA at IIM Kashipur interacting with students about opportunities after B-Tech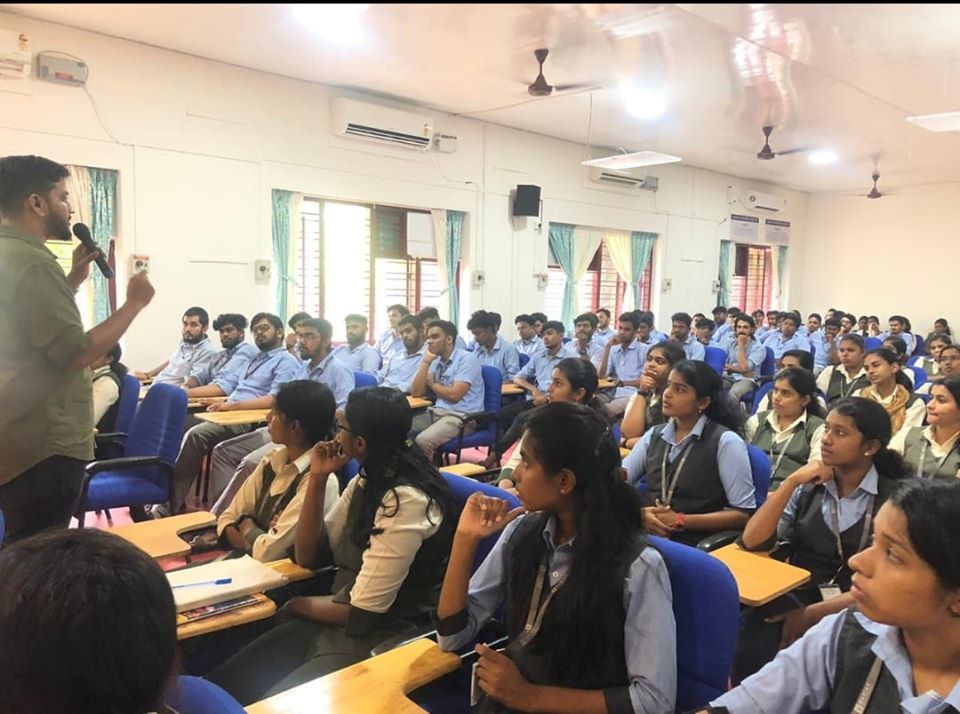 ---
KSEB officers organisation conducted Power quiz on 3/10/2019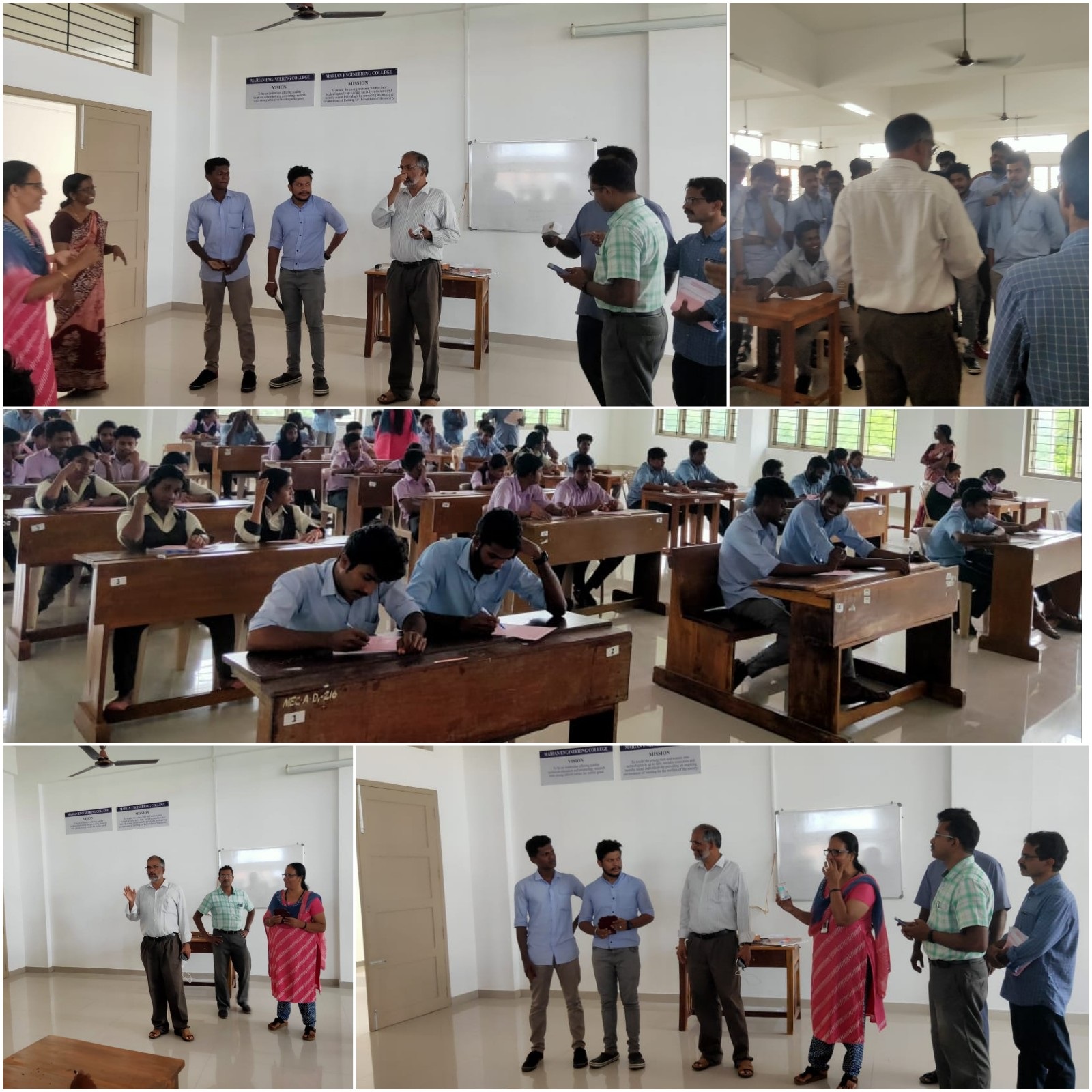 ---
Inauguration of Vidyuth 2019-Department Association and IEEE-PES student Branch Chapter by Shri Suhair A .K , Chairman IEEE PES , Kerala Chapter, May 2019.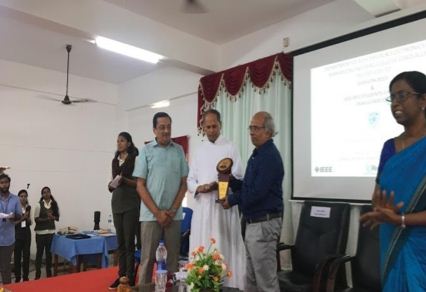 ---
Industrial visits: Substation visit at Paruthipara 110kV substaion