Management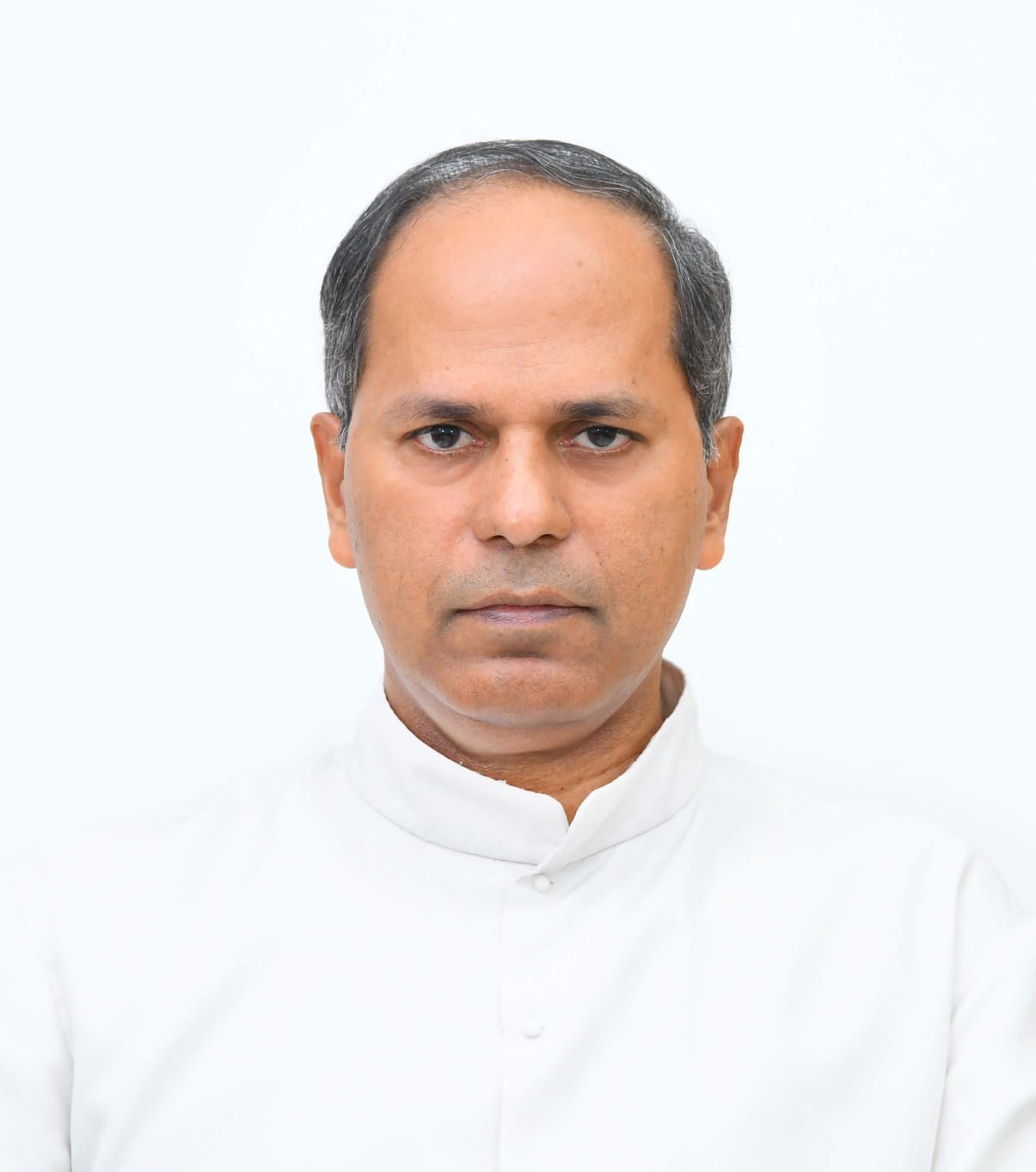 MANAGER
Msgr. Wilfred E. is creative, inquisitive and detail oriented. He started off his mission activities as a Parish Priest with 12 + years of experience in various Dioceses across the coastal areas in Kerala. He has served as the Director Board of Education for around 6 years, managing administration of 60+ educational institutions in archdiocese.
Fr. Wilfred is a formator, having served as Rector in St. Vincent Seminary for more than 6 years. He is involved in extensive number of education projects for the upliftment of the fisherman community. He was an instrument in mobilization of fishermen from Trivandrum region for flood relief activities in different parts of Kerala during the flash floods in Kerala.
His interests are in Social Service, Education and Providing Life Skills to people. He has been a key player in ensuring maximum campus recruitments in Marian and maximum number of corporate interactions in Marian esp. companies like IBM, Wipro, Infosys etc.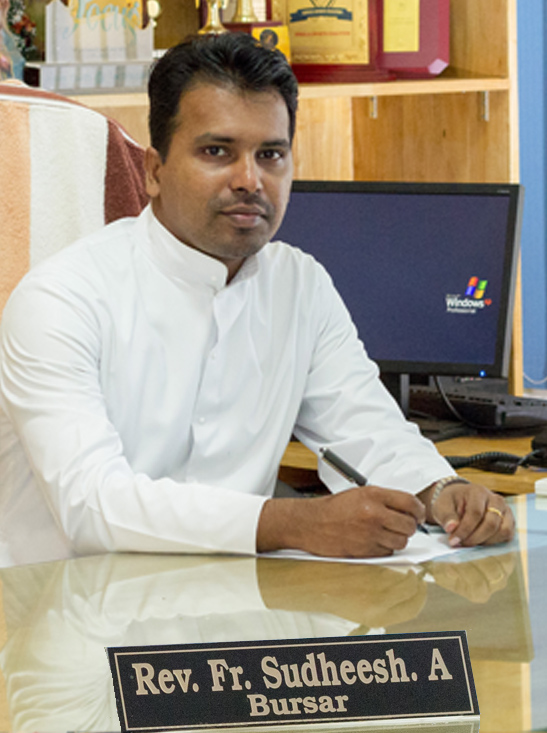 BURSAR
Fr. Sudheesh joined Marian Engineering College in June 2019 after his Parish Ministry for five years in different Parishes. He did his studies in Philosophy at Bangalore St. Peters` Seminary and Theology at Papal Seminary, Pune.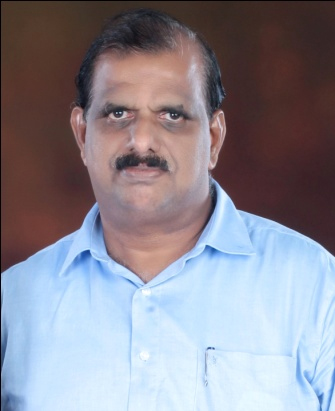 DEAN
Dr. Samson A. was the former Head of the Mechanical Engineering Department, College of Engineering Trivandrum. He had a total 30 years of service including 25 years of teaching at College of Engineering Trivandrum. He completed his post-graduation and PhD from IIT Kharagpur and joined Technical Education Department in 1990. He was the placement co-coordinator at College of Engineering Trivandrum for more than 14 years and built one of the best placement cells in south India. He was the founder coordinator of Technology Business Incubator (TBI) at College of Engineering Trivandrum supported by MNES, Govt. Of India. He was the Advisor to Kerala Academy for Skills Excellence (KASE), T-TBI, Technopark, Kerala state Council for Science, Technology and Environment (KSCSTE) and Kerala Development and Innovation Strategic Council ( K-DISC).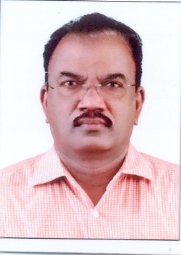 PRINCIPAL
Dr.J David graduated from Madras University in Electronics and Communication, completed his MTech from IIT, Madras. He obtained his Ph.D from University of Kerala in Electronics and Communication. He served in various colleges under Technical Educational Department, Govt. of Kerala. After retiring as Principal at College of Engineering Trivandrum (CET) during May 2018 and he joined St Joseph's College of Engineering and Technology, Palai,on June 2018 and then he joined in our institution as Principal in April 2022. He has authored more than 25 journals.
In his earlier service he served as Department HOD,PG Co-ordinator, Co-ordinator of M.Tech Scheme and Syllabus, Chairman of Examination, BOS member Kerala University, Expert committee member of AICTE, Member of the Project Implementation Committee and Nodal Officer for TEQIP, Dept. Co-ordinator of evening degree courses, member of the BOG of CET, Dean Research in CET. He also served as member of Academic council APJAKTU during the period from 2019-2021.