CSI
(COMPUTER SOCIETY OF INDIA )
The seed for the Computer Society of India (CSI) was first shown in the year 1965. The organization has grown to an enviable size of more than 1,00,000 strong members consisting of professionals with varied backgrounds including Software developers, Scientists, Academicians, Project Managers, CIO's , CTO's & IT vendors to just name a few. It has spread its branches all over the country. Currently CSI has more than 500 student branches and rooted firmly at 73 different locations.
The CSI Student Chapter of Marian. Engineering College, Trivandrum has been registered during the academic year 2009-2010 and comes under the Region VII of CSI.
The College owes an Educational Institution Membership of CSI and the membership has been renewed every 3 year. At present the chapter has around 108 student's members from the departments of CSE. CSI Student Chapter organizes various events like Conference, Workshop, Seminar, and Guest Lectures periodically with the motivation of imparting quality par with elite standards and to make our students as visionary leaders in the society.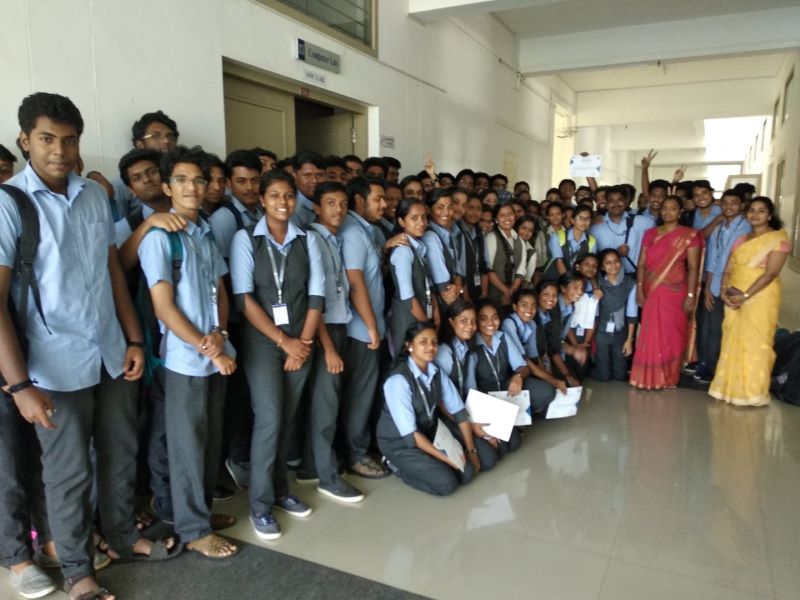 CSI Activities
Webinar on " Cyber Forensics & its Challenges" on 22nd Jan 2021. Report
National Webinar on " Cyber Security and the Career Paths "on 21st September 2020. Report
Webinar on "Introduction to the World of Software Testing" on 11th September 2020. Report
Organised a National conference on 'Emerging Trends on IT' 7th May 2019.
A presentation on 'Ethical Hacking and Cyber Security' on 01st February 2019. Report
The presentation were divided into 2 sections. The first was an introductory session where Ms.Natasha of S2 R2 delivered a presentation on Cyber Security. The next session was lead by Mr.Manoj of S2 R2 who dealt with Ethical Hacking.
A one day software training workshop on 'Introduction to Website Designing' on 10th November 2018. Report
The session started at 9.30 am with the talk on Internet of things by Ms.Aarcha Mohan from Mechatronics Club of MEC.She started with History of IOT,moved to protocols and finally the applications. The session was very interesting.Duration was 1 ½ hours.The 2nd session was on Basics of Website designing which includes HTML and CSS hands on session. Duration of the session was from 11.00 am to 3.30 pm.The workshop was concluded with certificate distribution.The students were able to generate forms successfully.The session was handled by Mr.Bethov from Teknika Solutions.Total 76 students attended the training,21 from S5 R2, and 55 from S1 R2&R1.