Center of Excellence in AI & ML
UST SPONSORED LAB IN AI & ML
As a part of CoE an Industry Sponsored lab in AI & ML was established in collabration wilth UST. The lab consist of state of the art facilities intended to give a hands on exposure to stakeholders
Sri. Antony Raju, Hon. Minister for Transport, Govt. of Kerala, visiting the Industry sponsored lab after inaguration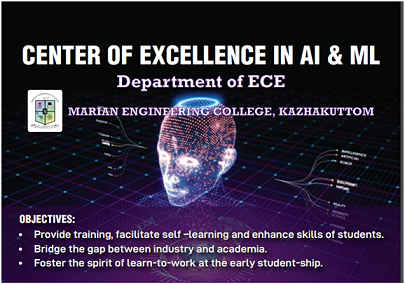 The Department of Electronics & Communication has established 'The Centre of Excellence in AI&ML, with an objective to

Provide training, facilitate self-learning and enhance skills of students.
Bridge the gap between Industry and Academia
Foster the spirit of learn- to-work at the early student- ship.

M. Manoj (Professor, ECE) is the In-Charge of the COE-AIML.
An MoU was signed with the first company Accubits Technologies (Global Developers of AI, Blockchain) on 27th Jan, 2021 to train the interested and selected students and provide real time internships.
COLLABORATION WITH ACCUBITS INC
Virtual Inaugural ceremony on 24th Nov, 2020 was held by the Department for establishment of Center of Excellence. The Chief guest of the day was Mr.Shameer Thaha, Global CSO & CEO, Accubits, Middle East/Africa, Building AI Blockchain Tech.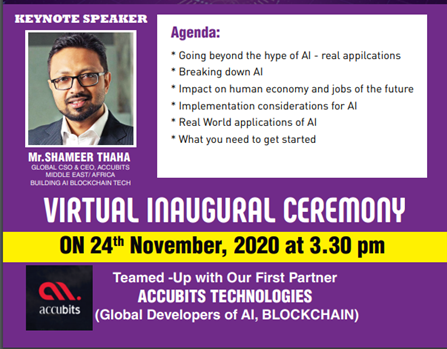 An exam was conducted for the students registered under the Centre of Excellence under the platform set by Accubits on 4th Feb, 2021
On May 8th, 2021 the very first session of Accubits was given to the 20 selected students as part of training, which was continued every consecutive second Saturdays
Launch of Accubits Fellowship Program on 21st June for the First Year students.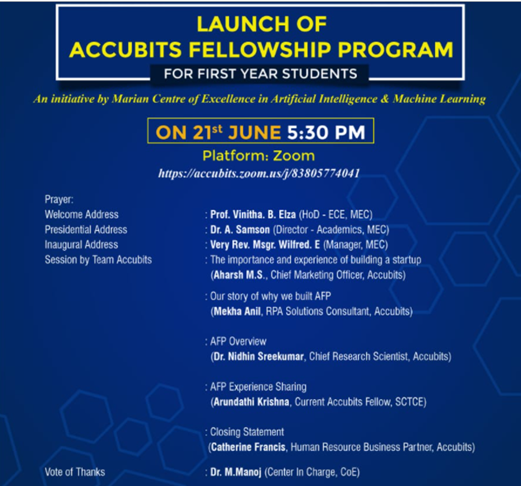 COLLABORATION WITH UST
UST Fellowship Program
Offered to Students of Marian Engineering College studying in their first, second & Third Year of Studies
Students will be trained in AI & ML Sector through a three year program

Foundation Level- Programming Fundamentals(6 months)
Advanced level- Sector specific in-depth training
Interns/Live Projects
Placement Offers.

Curtain Raiser of the program was conducted on 26th May 2021.
50 students enrolled in the first phase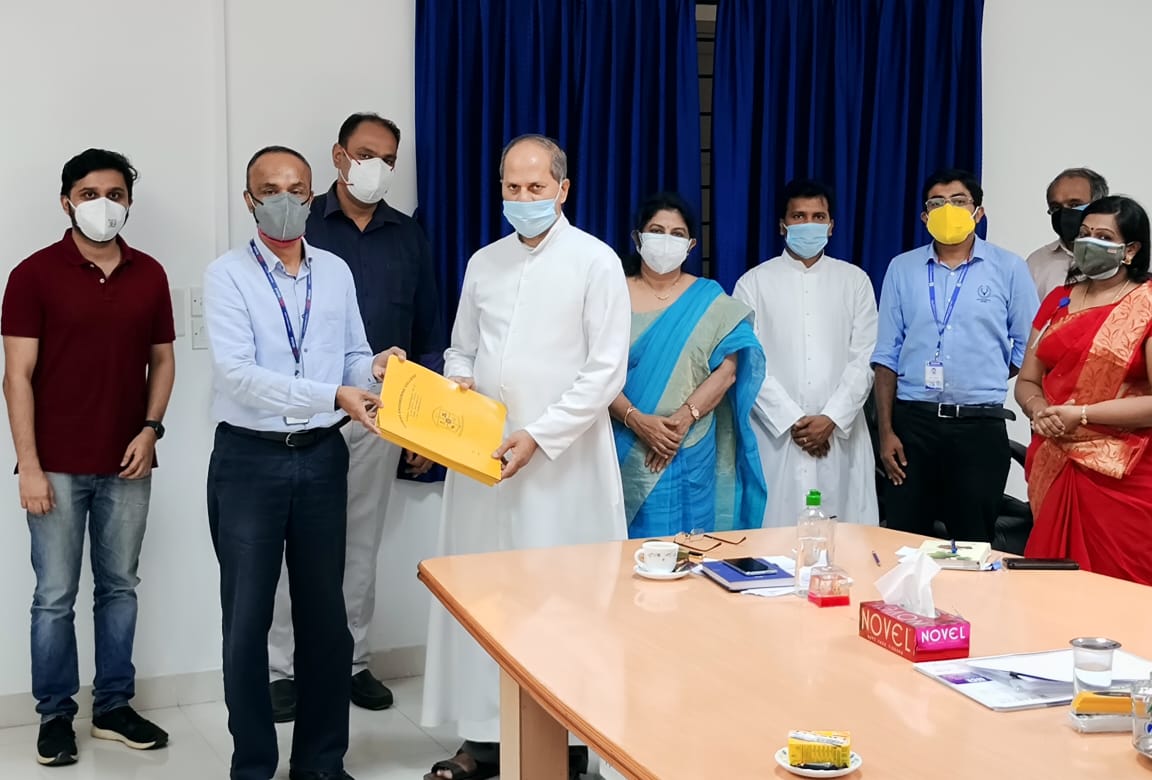 MoU Signing With UST
VISIT TO UST CAMPUS
As a part of industry interaction on 13.05.2022 a team of students and faculty visited UST, Trivandrum campus and interacted with UST team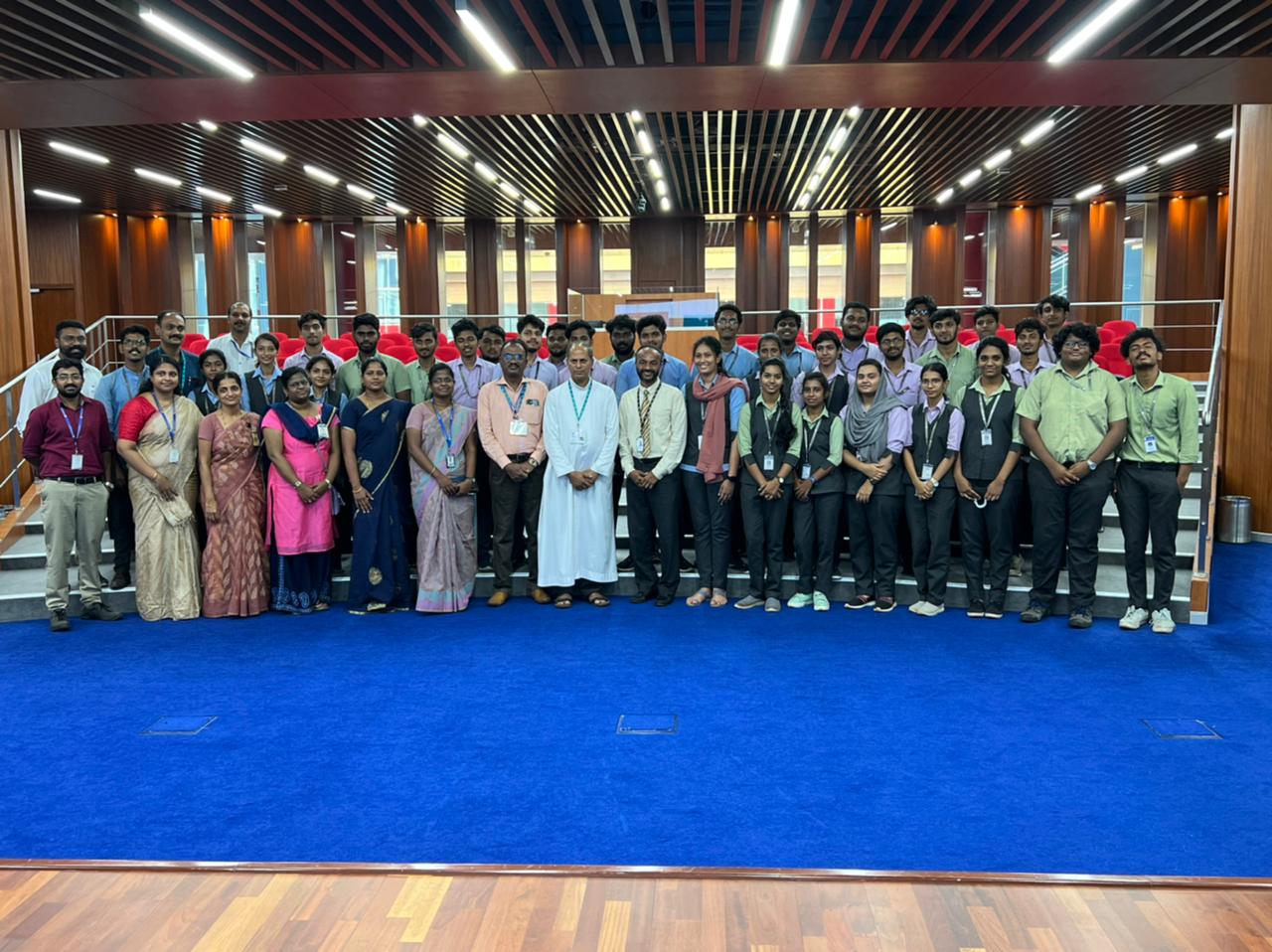 CoE Team @ UST Campus