Conferences & Project Exhibitions
PROJECT EXPO 2022
The project exhibition coordianted by department was conducted on 22nd July 2022. The theme of expo was IoT, Embedded Systems, Image Processing, and any recent innovations.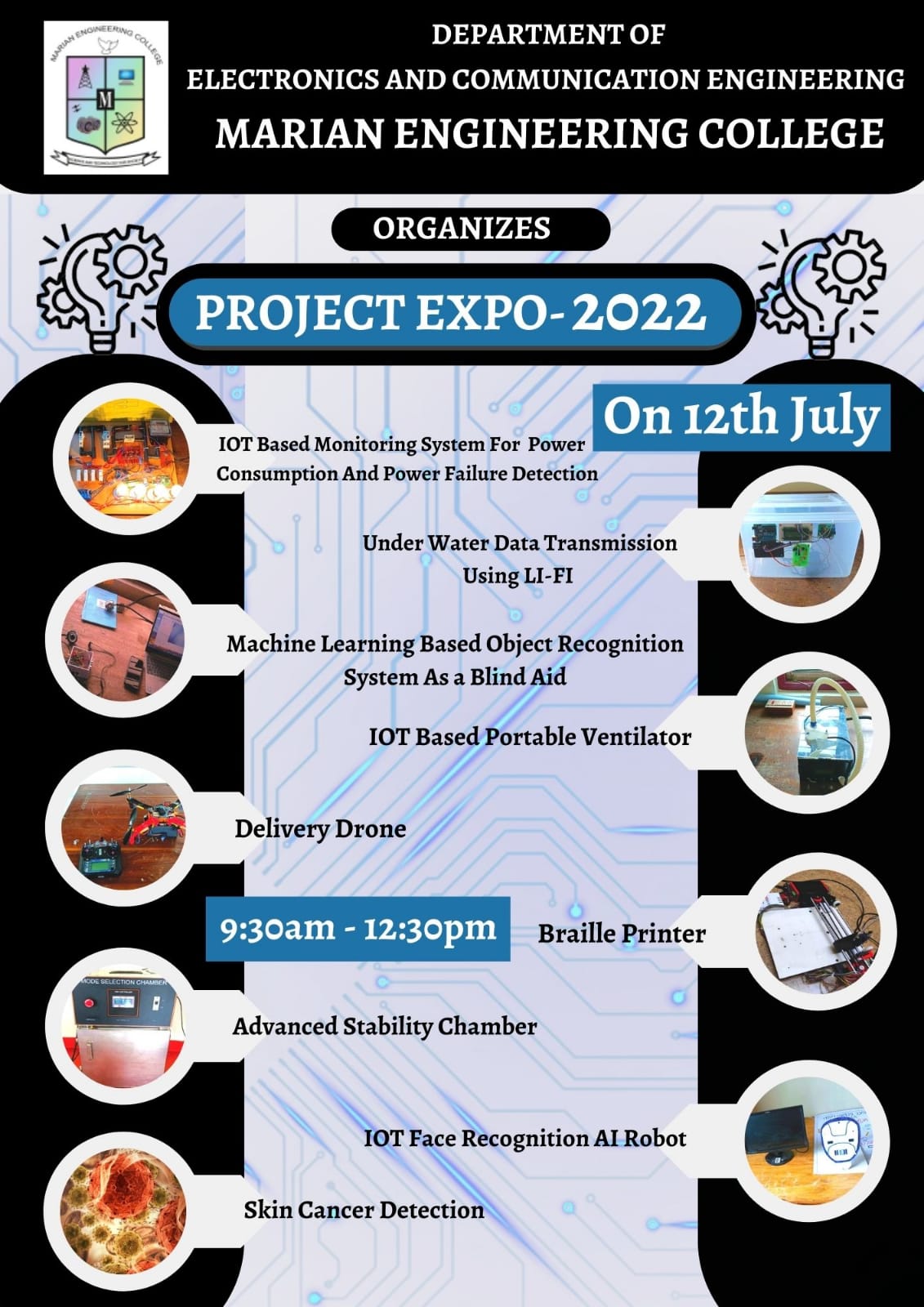 EXPO-DIY-Project Expo For ECE Freshers
A project Expo for ECE freshers were conducted on 3 November 2021 at Electronics Workshop by 2018-22 Batch. Nearly 10 projects are demontrated during the event.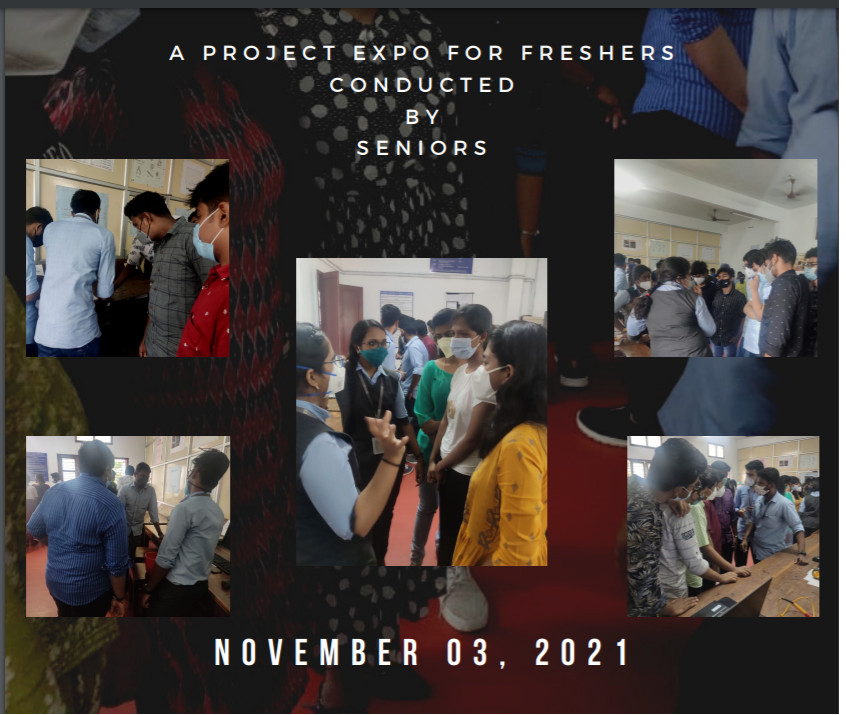 Online Project Expo 'PROTOCASE'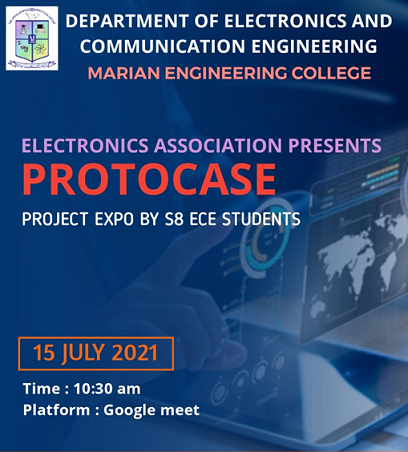 On 15th July, 2021 an Online Project Expo 'PROTOCASE' was organized by the final year S8 students (2017-2021 ECE). All Staff and students from ECE Department participated in the event
Coordinators: Laxman, Sruthi, Pankaj(S8T)
PROJECTS OF 2016-2020 BATCH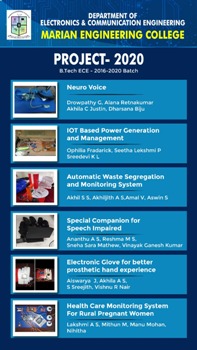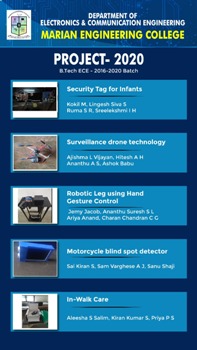 ONLINE INTERNATIONAL CONFERENCE ON NOVEL CHANGES IN SYSTEMATIC ELECTRONICS- ICONCISE 2020.

On 14th August, the Department of Electronics and Communication, Marian Engineering College, Trivandrum had organized an International Conference through Google Meet, on "Novel Changes in Systematic Electronics" with an intention to build up a platform that brings in more ideas, designs and creations of novelties in the field of Electronics in a cost-effective way.
The Chief Guest for Inaugural and Keynote address was Dr.Vijant S.Ashirvadam, Associate Prof.,EEE, Universiti of Teknologi, PETRONAS and the Special Guest of the day was Prof. Sheeja P.George, Joint Director (Research), APJAKTU.
The Parallel Session Chairs were:
Dr.Ashkar Mohammed M, Faculty-EEE, Higher College of Technology, Muscat, Ministry of Manpower
Prof. K.V.Janardhanan ,Retd.Head,ATD,Space Physics Laboratory,VSSC
Dr.M.SasikumarFormer Pr,incipal, CET, Retd. Joint Director, DTE, Govt. of Kerala
Dr.Nelsa Abraham, Asst.Prof.-ECE,Govt. College of Engg., Barton Hill
Dr.Anitha Edison, Asst.Prof.-ECE, College of Engineering,TVM
Dr. Rekha Raju,Researcher & Tutor, RMIT University, Melbourne
Out of many candidates, 10 best papers were selected from
Fraunhofer Institute For Reliability and Microintegration IZM
Noorul Islam Centre for Higher Education
Sathyabama Institute of Science and Technology
Sree Chitra Thirunal College of Engineering Trivandrum
Model College of Engineering, Cochin
Government Engineering College, Barton Hill, Trivandrum
Musaliar College of Engineering, Chirayinkeezhu Trivandrum
Sarabhai Institute of Science and Technology, Vellanad, TVM
The Presentation started at 10:15 am IST, with a Plenery Session from 11:15 to 12:15pm, continued by presentation till 4:00 pm.
Project Exhibition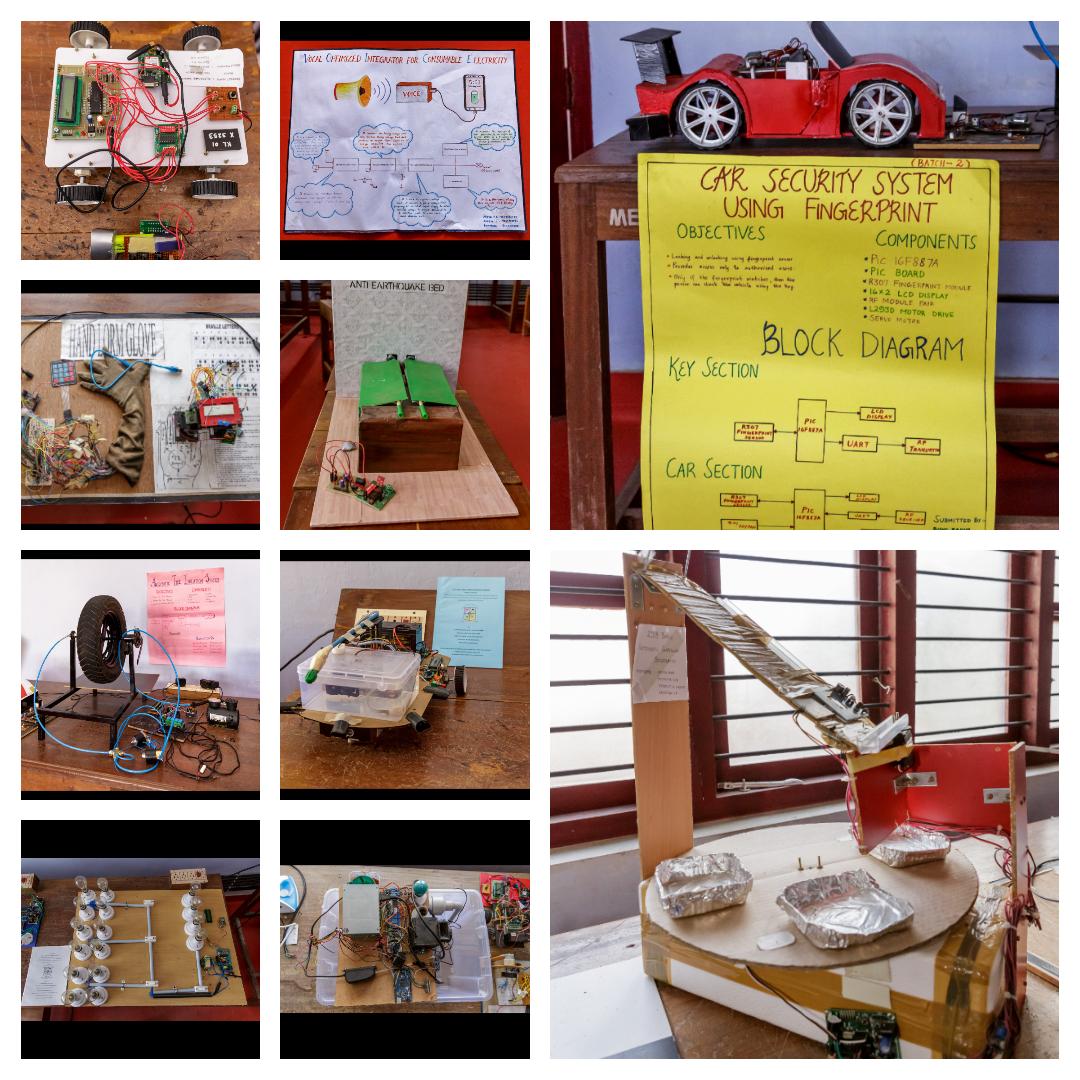 NCEEC-19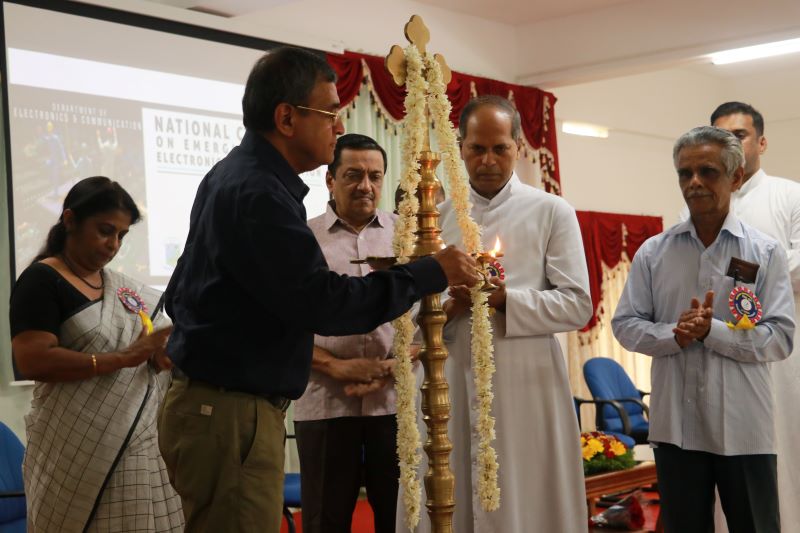 NCEEC-19', 27th to 28th February, 2019 was inaugurated by Prof. K.G. Satheesh Kumar, Director, Centre for Assistive Technology and Innovation, NISH. and delivered the Key note address.