IEDC
Marian Engineering College always focuses its activities to solve unemployment problem that exist in the society. We identify all possible ways by which our students can achieve a successful career. Even though a good number of students are recruited by companies through campus recruitment, we also help to mould them as job providers, not as job seekers.
Innovation and Entrepreneurship Development Centre (IEDC) focus its activities keeping this as its prime motto . Students are encouraged to think out of the syllabus to identify problems, which can't be solved, and to develop a product as outcome of solution. They are given end to end support through which they can file a patent and market the product. Lots of successful startups are functioning in the campus and incubated in the Marian Technology Incubation Centre. Students attend lot of technology seminars and hands on trainings, through which they can improve their technical skill and sharpen their thought process. The IEDC is affiliated to Kerala Startup Mission at Technopark, Thiruvananthapuram.
START UPS REGISTERED THROUGH MARIAN IEDC
* TREES (Start Up by Nandakishore and team)
* ARTIL SOLUTIONS (Start Up by Harikrishnan. A and team)
* WERELION TECHNOLOGIES (Start Up by Navaneeth)
* TAAD's ELECTROTECHZ( Start up by Akhil Dev and team)-Left Partnership
* TRYSRA TECH SOLUTIONS (start up by benson Gypson and team)
FUNDS RECEIVED
• Rs 3.5 lakhs for proposal submitted by Dr. M. Manoj, Nodal Officer, under Science Popularization Scheme of KSCSTE, Govt. of Kerala
• Rs 1.6 lakhs for IEDC proposal for conduction of regional workshop
REPORT
The following are the activities carried out in the campus:
TRYSRA TECH SOLUTIONS, a Start – Up company incubated in Marian Technology Business Incubator successfully designed, manufactured and supplied Face Shield, which can be used as protective coverage for medical personals while they are exposed to potential danger.
A group from AICTE and MHRD visited the college during the Institution Innovation Council Regional Meet on 7th August, 2019
A MoU was signed with Kerala Agro Machinery Corporation Ltd (KAMCO), a Govt of Kerala Enterprises at Aluva on 10/05/2019, enabling research and development on manufacturing and marketing of agro products.
EDEN 2.0 a Hackathon-based national event was organised from 28th March– 31st March at Marian Engineering college campus.There were about 250 student participants, Dr Shashi Tharoor MP was present.
A two day workshop on Effective presentation skill and Idea Pitching was coordinated by KSUM , on 9 th & 10 th of April 2019 at IEDC Hall. More than 200 students from Trivandrum District participated in the event. ICT Academy of Kerala was the training partners.
Marian IEDC selected as one among the top 10 IEDC's in the state.
Marian IEDC Nodal officer, Dr. M. Manoj was selected as Mentor for ATAL THINKERING LAB by MHRD, Govt. of India to establish innovation culture through school level activites.
Four Day residential Entrepreneurship Program- EDEN 2K 18 was conducted from 25th to 28th of January 2018. About 350 students across the state attended the program.
Orientation program for first year students was conducted by the Nodal Officer from 3rd January 2018 to 15th January 2018.
One day session for Civul Engineering students funded by Kerala Stae Nirmithi Kendra on 10th January 2018 on the topic "WASTE MANAGEMENT & ZERO ENERGY-ZERO DISCHARGE BUILDINGS.
Dr.M.Manoj (IEDC Nodal Officer) and Dr. Sheeja Augustine (Asso. Prof., CSE) successfully completed the faculty facilitator training of Prathan Manthri YUVA Yojana(PMYUVA).
Marian IEDC got empanelled in Prathan Manthri YUVA Yojana (PMYUVA)scheme for improving employability and entrepreneurial skill among students.
'Meet The Entrepreneur ', Dr.Balagopal IAS (Founder,Terumo Penpol) on 19th September, 2017
SajiGopinath, CEO, Kerala Start Up Mission interacted with Marian IEDC as a part of FDP organized on 19/07/2017.
Team Marian IEDC represented college in Young Entrepreneur Summit organized by KSIDC.
Team Marian IEDC represented College in IEDC 2017 Summit organized by KSUM.
KSCSTE funded workshop on SP Scheme on 3rd August 2017.
FDP on Significance of Research and Development to Faculty members.
Session on "How to Start a Start UP" By K. C. Chandrasekaran Nair, Founder CFO, Techno park.
Orientation program to Entire Marian Students by Nodal Officer – March to April.
A 3D-printing workshop was conducted on 22-7-10-2016,for the IEDC members and few other students.
Conducted a seminar on SMART PROTOCOL for the IEDC members at R & D seminar on 08-08-2016. The session was handled by Dr.DeborshiDe, CEO, smart management consultancy, Kolkata.
A programme on 'creative thinking' was conducted for the benefit of students of Marian Startup Boot camp on 4th April, 2016.Session was handled by Dr.Martin Payyapally, Academy of success, T.V.P.M.
A batch of ten students was sent for studying the facilities at the Fab-lab at Technopark on 2/4/16.
Entrepreneurship awareness camp was conducted on 18/03/2016, organised by Mr.Rajan Nair from EDII & Mr.Vishal from KSUM Technopark.
For the first year students numbering 434, a training was given byProf. Sherin Sam Jose on 'Innovation and product development' on 1st, 2nd and 4th February 2016.
An interactive session was arranged for all second year students on 17/12/15, with Shri. Jyothi Kumar, Executive Director, KSIDC.
Startup GRIND' powered by Google for entrepreneurs launch event at Travacore Hall, Park Centre, Technopark, was a half-day programme. This was attended by ten students and the nodal offer on 30/10/15.
An idea contest was held by Marian Startup Boot camp on 15/10/15 by WE School at the College, out of twenty contestants two have been selected for finals at Bangalore.
'YES CAN' a programme conducted by KSIDC at Ernakulam, was attended by ten students and the nodal officer on 12/9/15.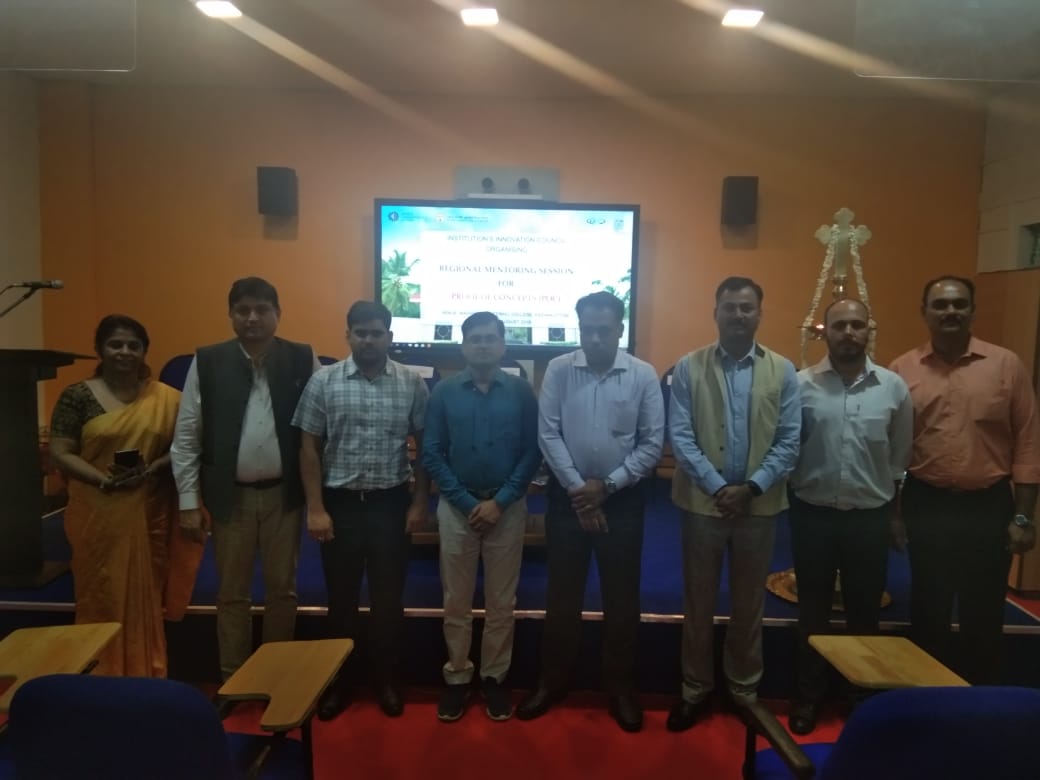 AICTE and MHRD team at MEC for IIC regional Meet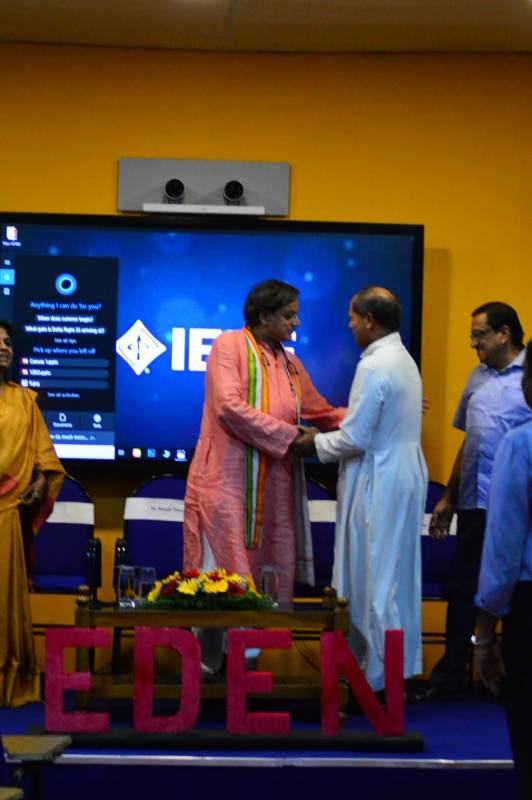 Dr. Shashi Tharoor , inaugurated EDEN 2k19, a national level Hackathon Program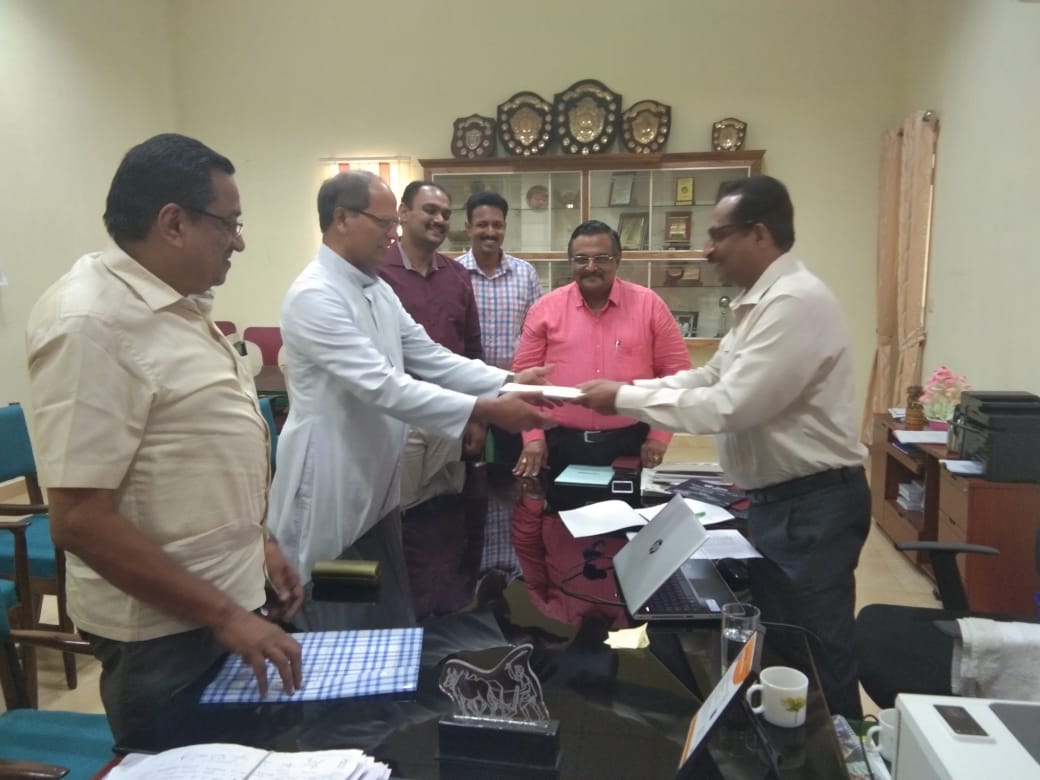 MoU signed between KAMCO and Marian IEDC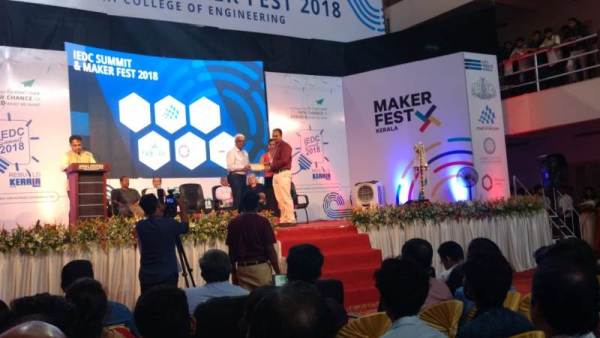 Dr. Manoj Nodal Officer, receiving award from IT Secretary Govt. of Kerala for TOP 10 IEDC'S of Kerala at IEDC SUMMIT 2018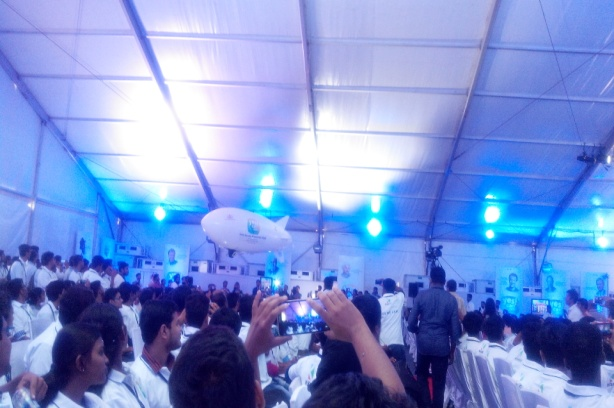 'YES CAN' a programme conducted by KSIDC at Ernakulam,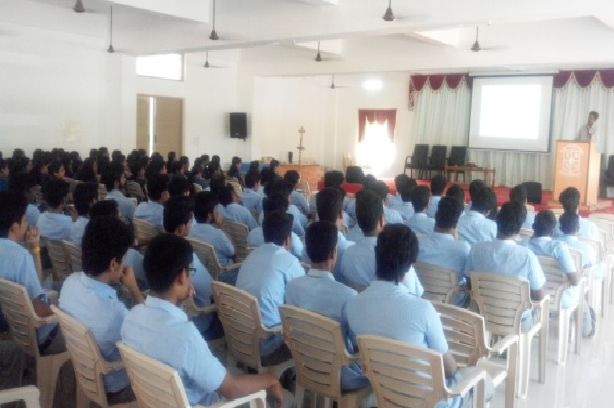 Training by Prof. Sherin Sam Jose on 'Innovation and product development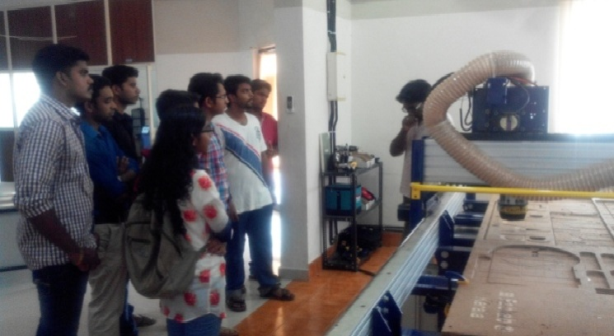 Visit to Fab-lab at Technopark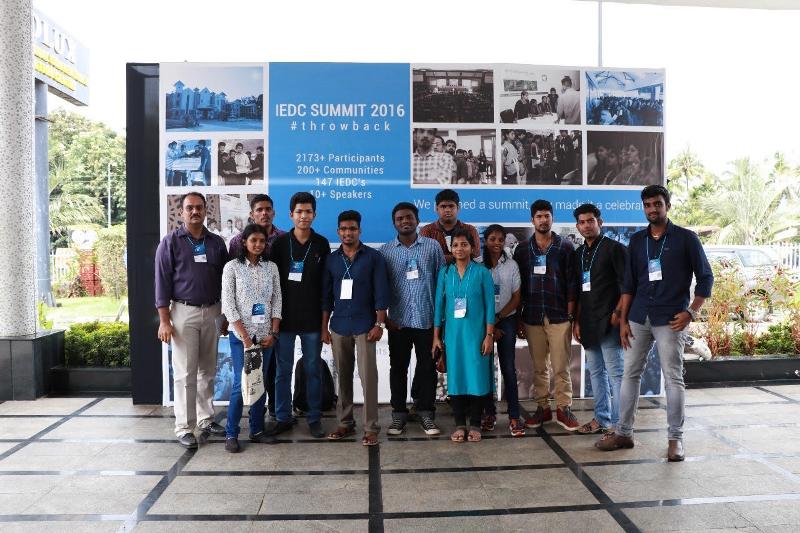 IEDC SUMMIT 2016