MoU
COMPUTER SCIENCE ENGINEERING DEPARTMENT
DATE
ORGANISATION
ACTIVITIES
04/11/2020 (1 YEAR)
Centre for Development of Advanced Computing (CDAC(T), Vellayambalam, Thiruvananthapuram
Expert Lecture, Invited Talk, Training Indudtrial Visits/ Sharing R & D Projects
22/06/2020 (3 Years)
Theia New Consultanacy LLP, Ghansoli Navi, Mumbai, Maharashtra, India, Pin 400701
Ttaining/ Industrial visits/ Expert Lecture ?THe invited talk, Seminars, Workshops/ Project works
03/09/2018
Polus Software Private Limited, Thiruvananthapuram
Training for Internship Programme/ Training / Seminars
18/09/2017
CII Yi YUVA
For starting a campus chapter of Yi (Young Indian's) YUVA
Provide an opportunity to start thinking and work for India
22/08/2016
ICT Academy
Improve employability skill of trainees(Faculty and Students)
03/12/2013
(09/12/2017 Renewal)
Infosys Campus Connect
For the purpose of making students industry ready in IT sector through online programmes and for Faculty Development Programmes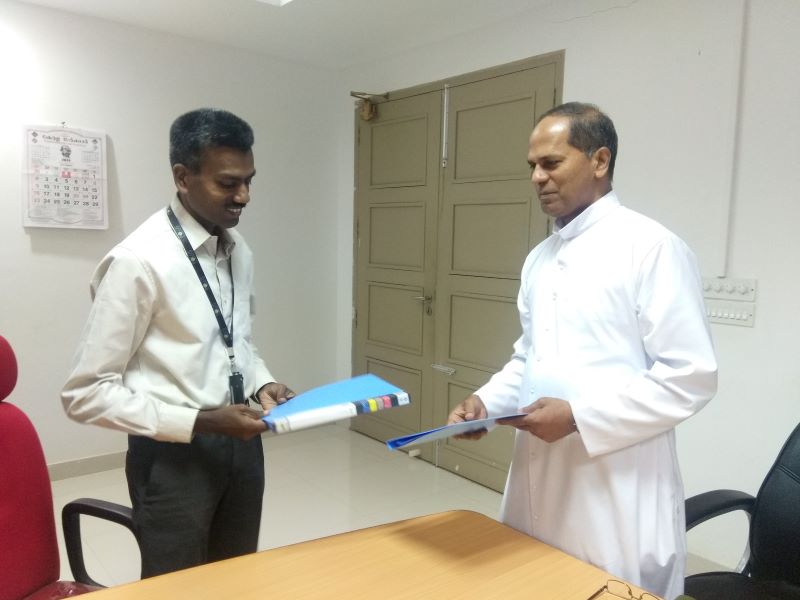 MoU with Polus Software Private Limited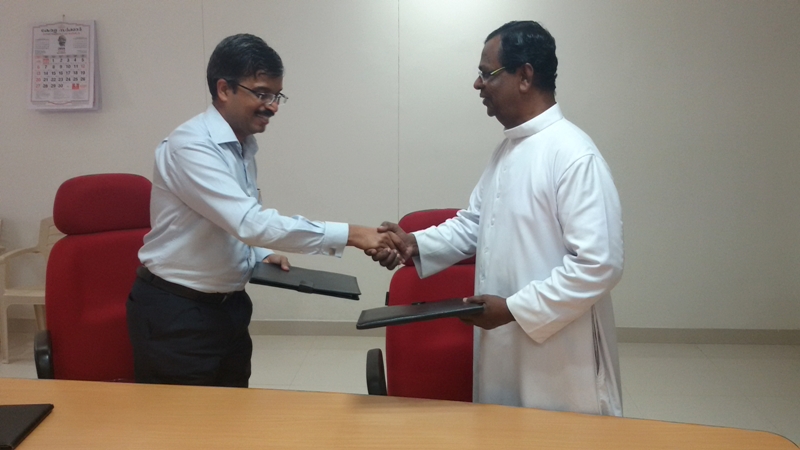 CIVIL ENGINEERING DEPARTMENT
DATE
ORGANISATION
ACTIVITIES

1/11/2023

Shanoor Homes

1/11/2023

Habilete Learning Solutions Pvt Ltd., Kollam

1/11/2023

CAD Centre

1/11/2023

GEONYMS INDIA PRIVATE LIMITED

15/03/2021 to 14/03/2022

Centre for Environment and Development Trivandrum

OBJECTIVES

Training for Internship Programme/ Training / Seminars

Take up socially relevent projects in the nearby areas of the college.

Organise finishing schools on topics of relevence to the students.

ACTIVITIES

Dr Vinod T.R, Program Director at Centre for Environment and Development, Trivandrum delivered webinar

on Urban Forest Management and restoration using Geospatial technologies on 30-10-2020 on Google meet platform and was attended by 60 students.

23/04/2021 to 22/04/2022

KERALA STATE NIRTMITHI KENDRA (KESNIK)

OBJECTIVES

Job oriented training to students.

Training program to propogate construction practises and also to update recent developments in design and construction field.

To assist students to submit projects to research funding organisation for financial support.

ACTIVITIES

Many students underwent internship at NIRMITHI

09/03/2021 to 08/03/2022

UNO Technology Private Limited

OBJECTIVES

Job oriented training to students

ACITIVITIES

Delivered webinar on "Modern Trends in Design and Construction of Air Traffic Control Towers and Cabins" on 31-10-2020 on Google meet platformand was attended by 75 students.

23/03/2021 to 22/03/2022

QCRETE Readymix (India) Pvt Ltd

OBJECTIVES

Training for Internship Programme/ Training / Seminars

ACTIVITIES

One-day workshop on mix design was organized by the Managing Director Shelly S Fernandez on 26-2-2020.

31/01/2020 to 30/1/2023

BIMLABS Engineering Services Kazhakkoottam

OBJECTIVES

Improve employability skill of trainees (Faculty and Students).

ACTIVITIES

Webinar on Era of Digital Construction – BIM was delivered by Mr Shiju Sasidharan, Deputy Project Director, BIMLABS Engineering Services Pvt Ltd on 14-08-2020. Mr Shiju talked on how to build a career in digital construction, compared the conventional job opportunities and those in Industry 4.0, job roles in digital construction etc.

Webinar on Academic Projects with BIM was held on October 23, 2020 and was attended by 55 students. Ms Sujisha V, Assistant Manager, BIMLABS discussed applications of BIM for ten sample types of projects.
12/04/2021 to 11/04/2022
English Indian Clays Limited.(EICL Ltd)

OBJECTIVES
Take up socially relevant projects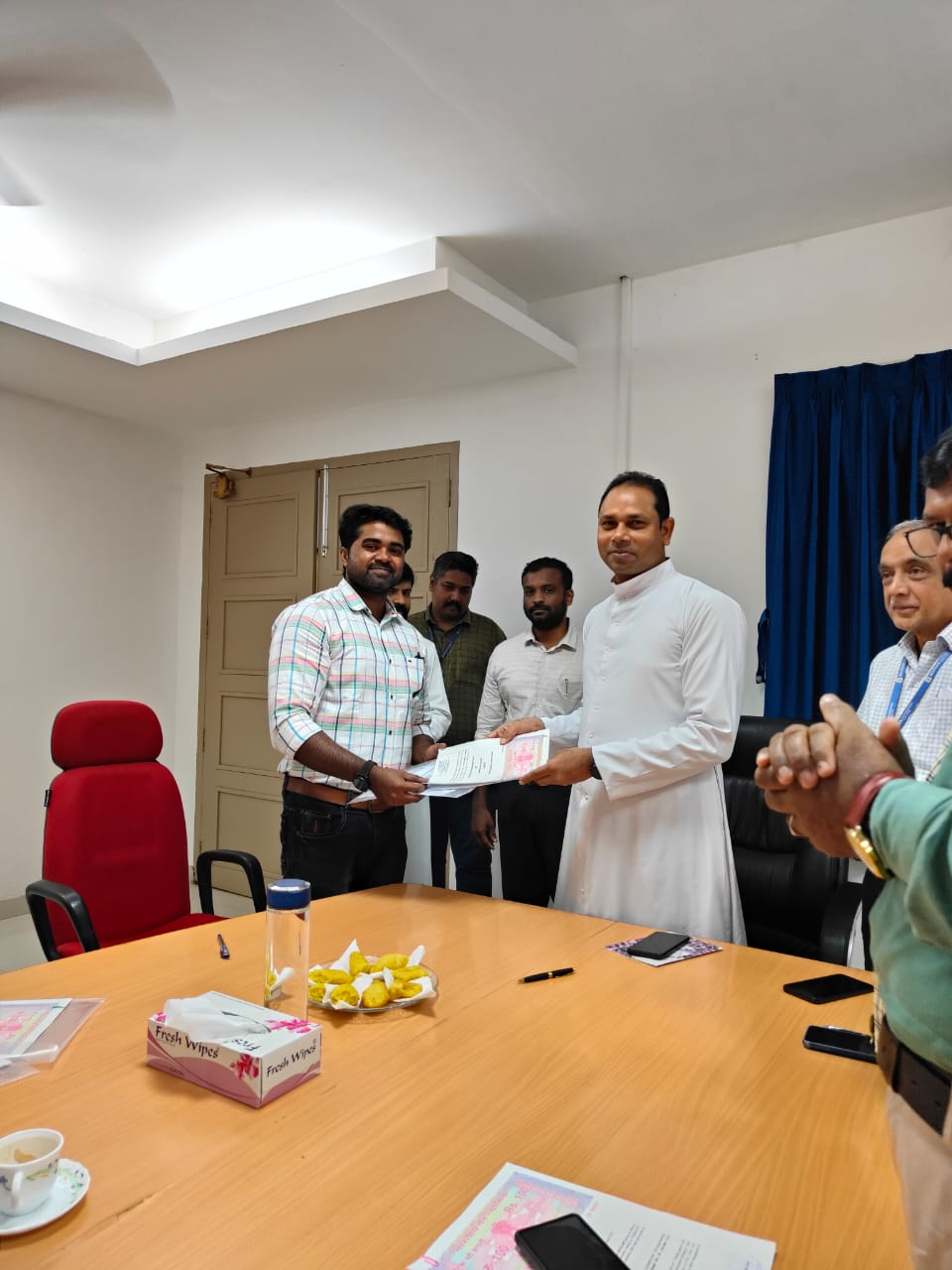 College signing MOU with Shanoor Homes as on 1/11/2023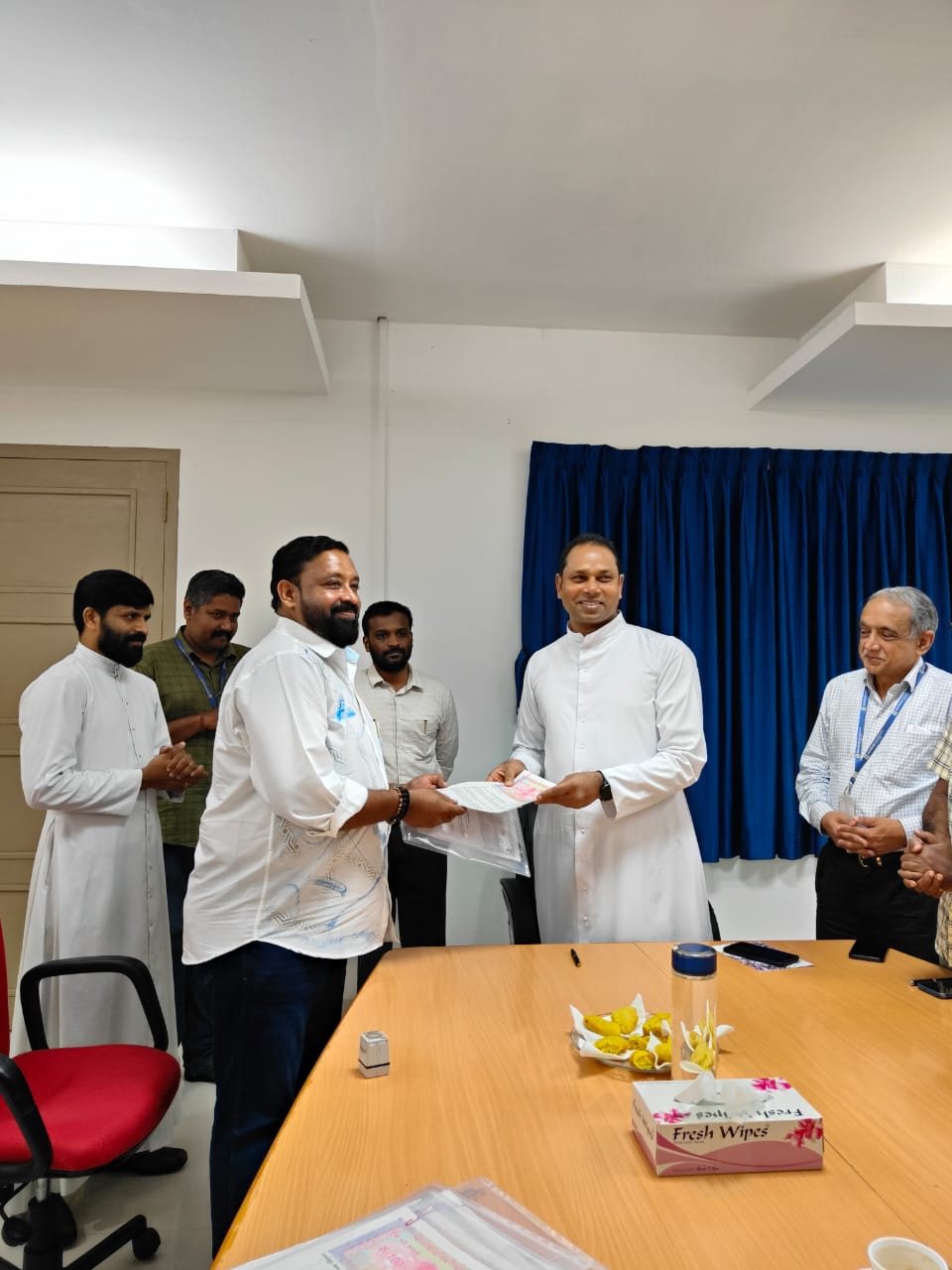 College signing MoU with Habilete Learning Solutions Pvt Ltd., Kollam on 1st Novemeber 2023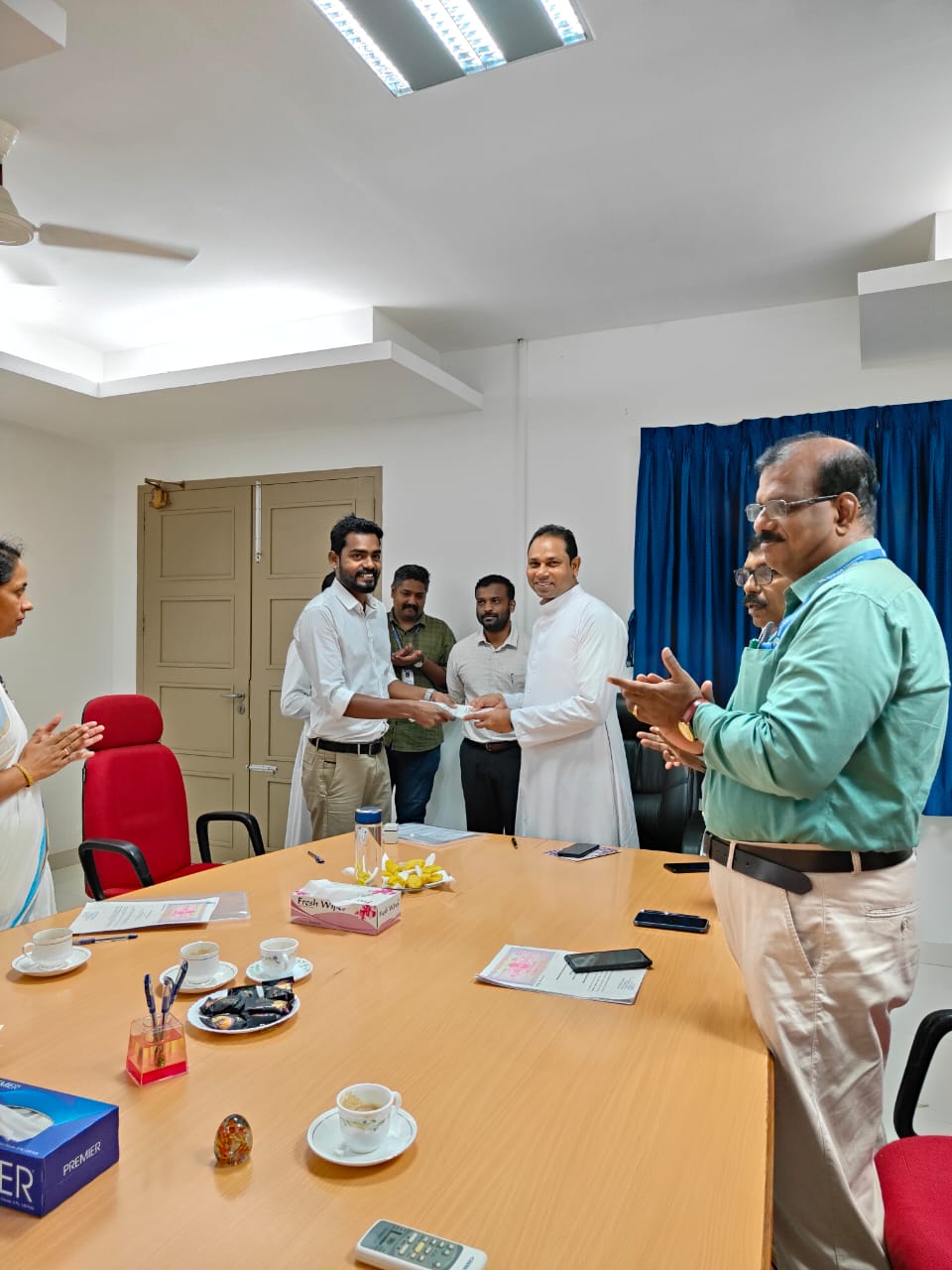 College Signing MoU with CAD Centre on 1st November 2023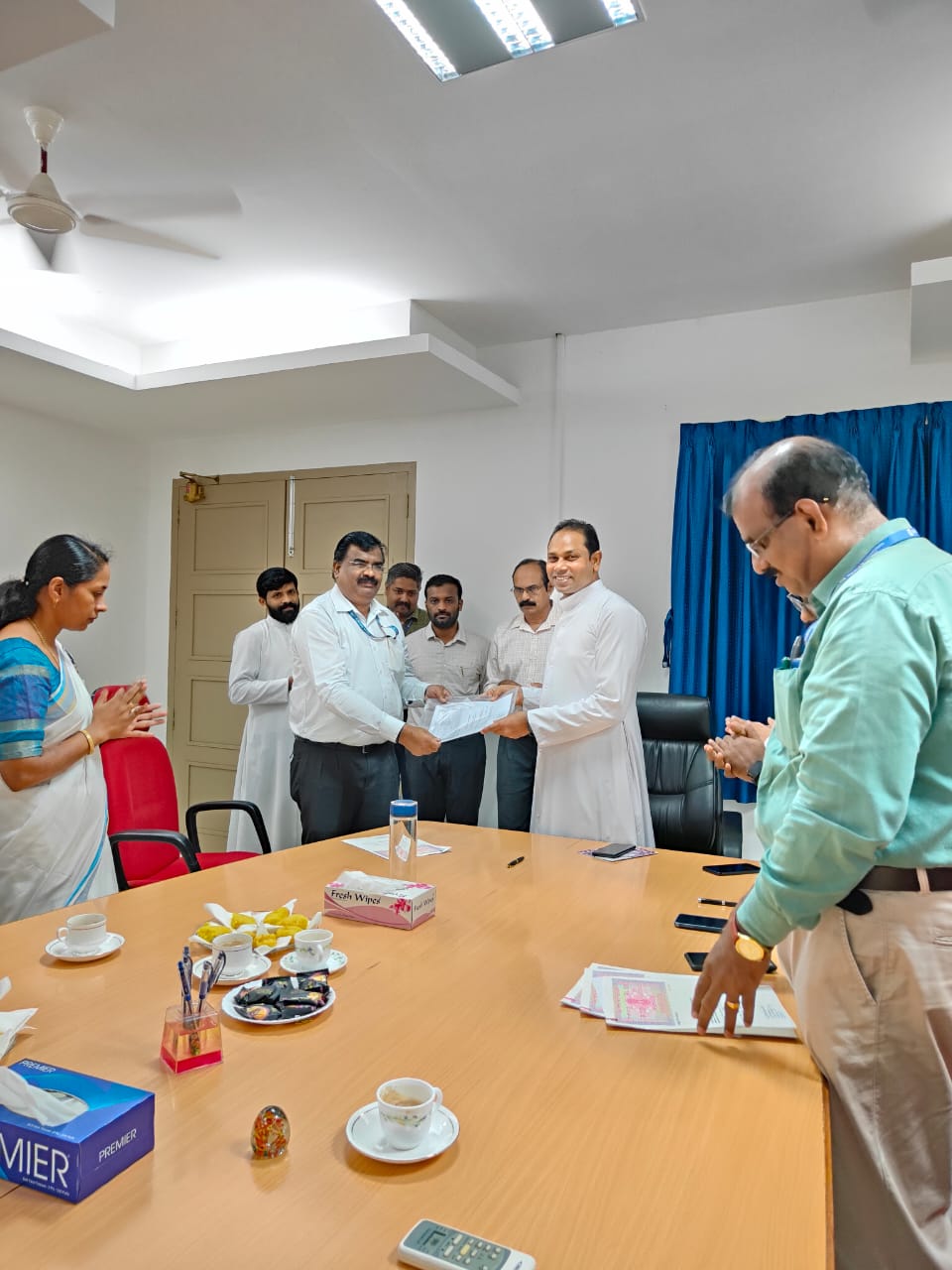 College signing MoU with GEONYMS INDIA PRIVATE LIMITED on 1st Nov 2023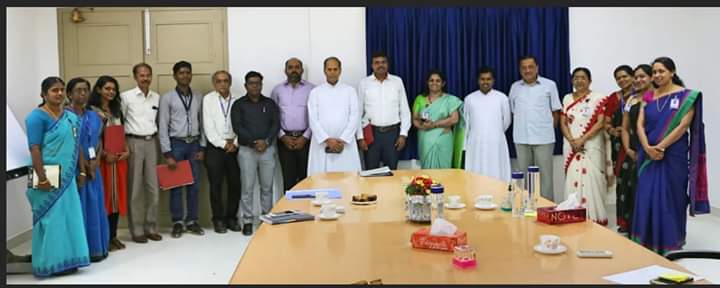 MoU between Marian Engineering College, English Indian Clays Ltd.(EICL) & BIMLABS on 31-01-2020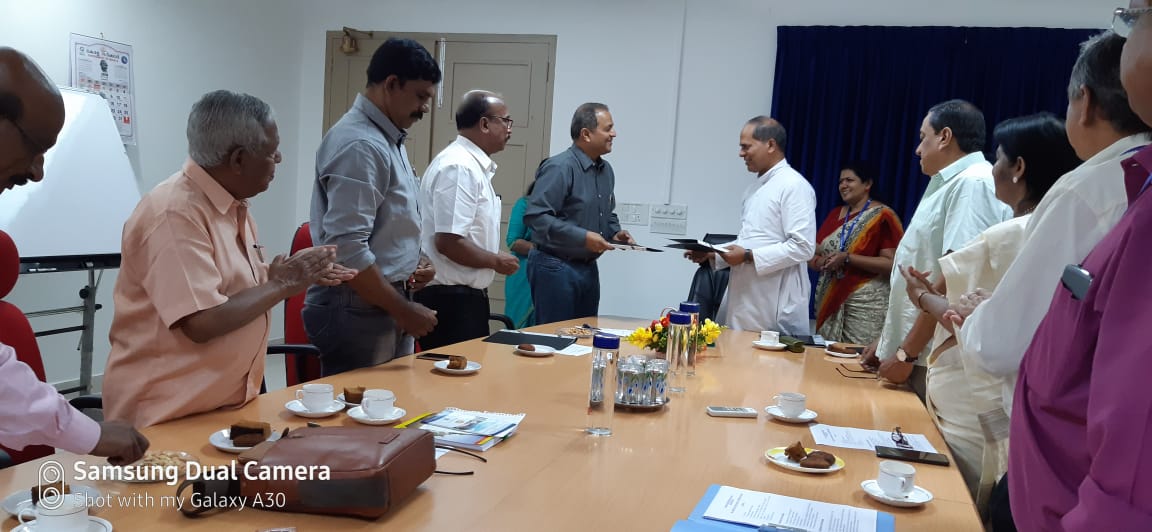 MoU between Marian Engineering College & Qcrete Readymix (INDIA) Pvt. Ltd on 09-01-2020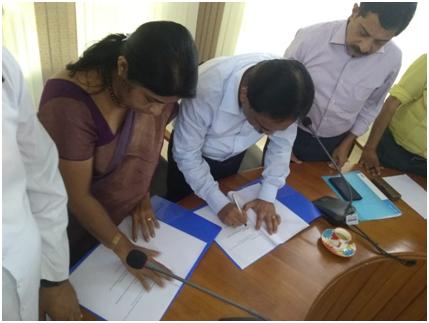 MoU was signed between Marian Engineering College & Kerala State Nirmithi Kendra on 7-3-19. Rev.Father Wilfred E signed on behalf of MEC and Mr. U.V Jose, IAS signed on behalf of Kerala State Nirmithi Kendra.
MECHANICAL ENGINEERING DEPARTMENT
| DATE | ORGANISATION | ACTIVITIES |
| --- | --- | --- |
| 10/05/2019 | Kerala Agro Machinery Corporation Ltd. (KAMCO) | Support students to Complete their project (Jackfruit bulb separating machine) |
| 03/05/2017 | J & A Engineering and Management Services Pvt. Ltd. | Training to students to improve employability . |
| 15/12/2016 | Synergy School of Business Skills | Gives Training to students in a project management software named primavera |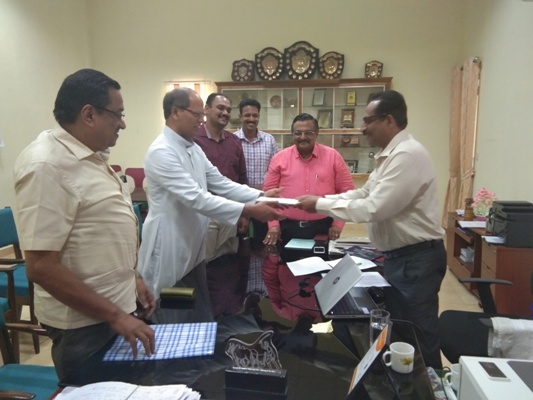 MoU Signed between Marian Engineering College & Kerala Agro Machinery Corporation Ltd. (KAMCO) on 10/05/2019
ELECTRICAL AND ELECTRONICS ENGINEERING DEPARTMENT
DATE
ORGANISATION
ACTIVITIES
26/10/2018
OTTOTRACTIONS
Training for Internship Programme/ Training / Seminars
Participate in product development activities through sponsored projects and collaborations.
To conduct joint research and consultancy.
31/01/2020
Wattsun Academy of Research Centre

Training on recent advances in technical field

Placement and Employability

Research Assistance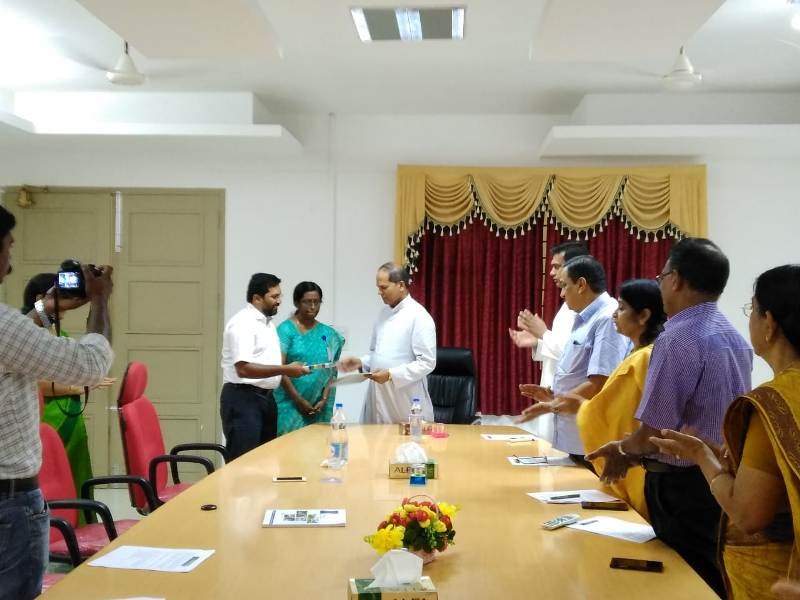 MoU was signed between Ottotractions and Marian Engineering College on 26/10/2018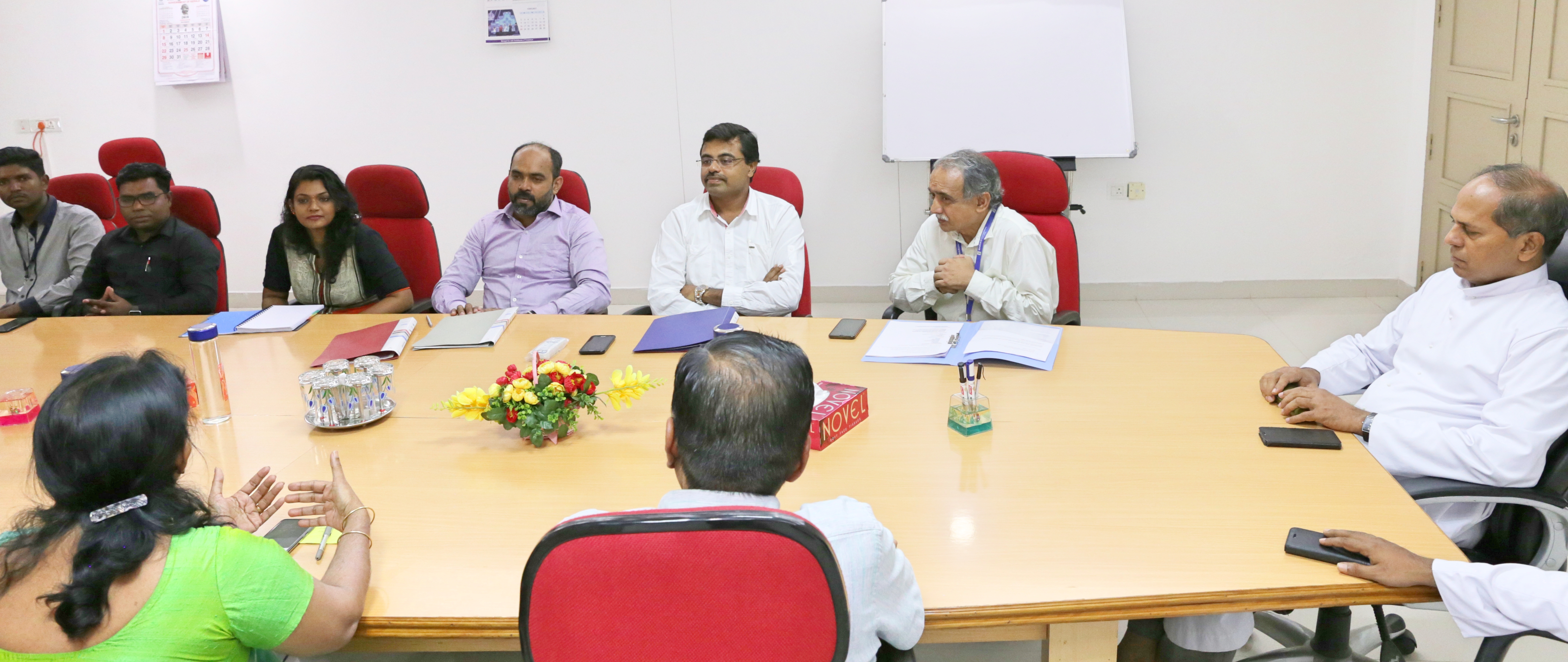 MoU between Marian Engineering College and Watsun Academy of Research Centre on 31/1/2020
ELECTRONICS AND COMMUNICATION ENGINEERING DEPARTMENT
DATE
ORGANISATION
ACTIVITIES
18/06/2022
RTU(RIGA Technical University, Latvia)
Joint conference, symposym, joint R&D activities, student & staff exchange programs etc
16/06/2021
UST
Training, Internship, Live Project Exposure
27/06/2019
NISH

Selected students from higher semesters were to visit NISH, once in two weeks and interact with the especially abled students.
Take up assignments and projects through Assistive Technology of NISH, by understanding the user end requirements closely

27/01/ 2021

ACCIBITS TECHNOLOGIES

(GLOBAL DEVELOPERS OF AI, BLOCKCHAIN)

Centre of Excellence in AIML.
Provide training, facilitate self-learning and enhance skills of students.
Bridge the gap between Industry and Academia
Foster the spirit of learn- to-work at the early student- ship

26/11/2021

Gatik Greenergy Pvt Ltd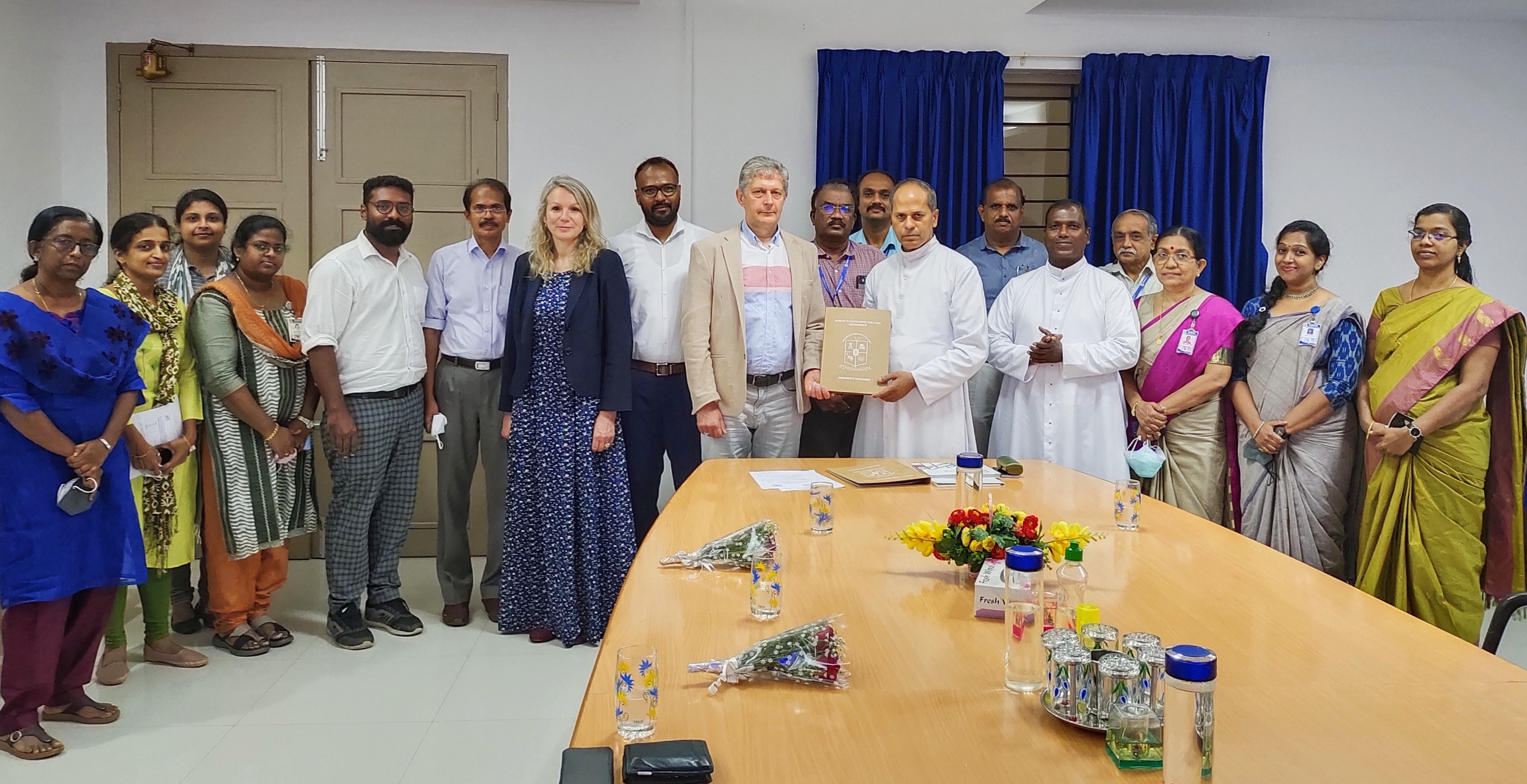 MoU signed with MEC and RIGA Technical University, Lativa on 18/06/2022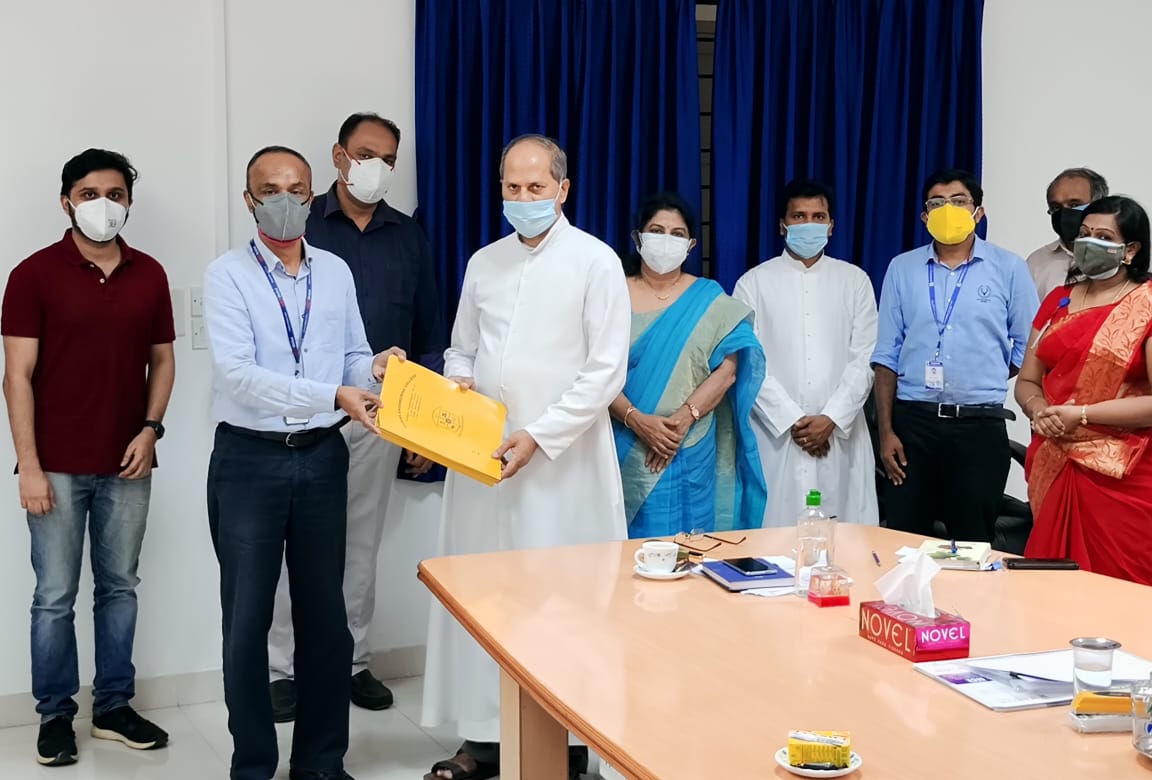 MoU signed between MEC and UST on 16/06/2021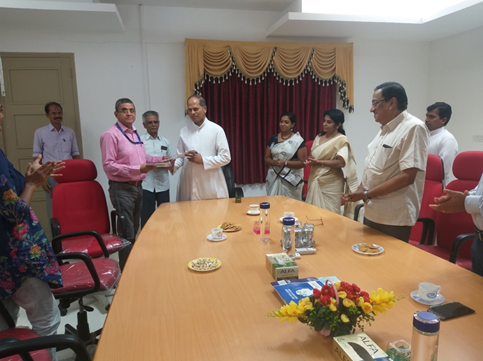 MoU with NISH as technical training partner on 27th June 2019.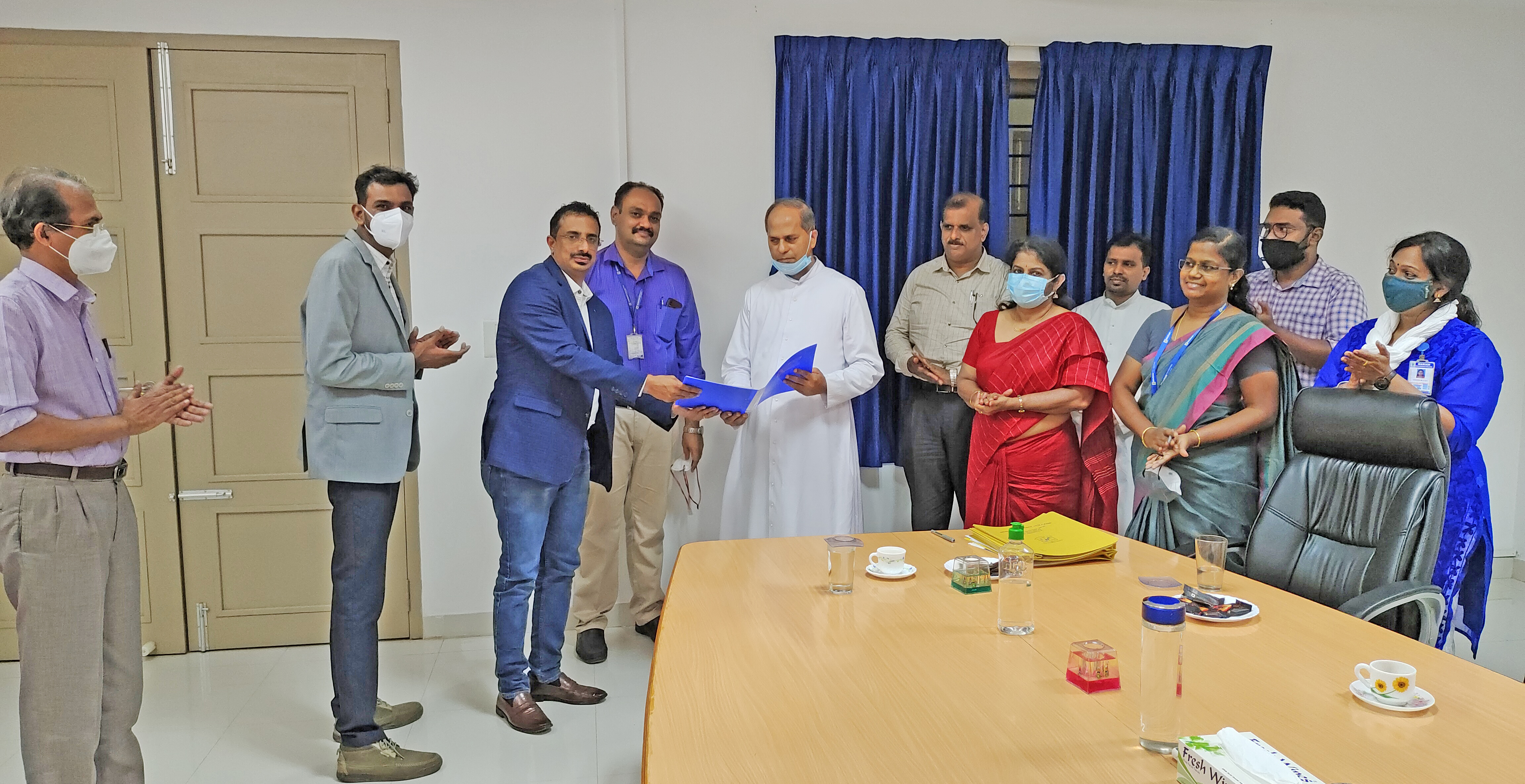 MoU Signed between Gatik Greenergy Pvt Ltd and Dept of ECE & IEDC of Marian Engineering college on 26/11/2021