Facilities
Library
Our library is well stocked with a good number of books related to various branches of Engineering and related disciplines. The library is subscribing national journals in hard format and online journals of IEEE, Elsevier and American Society of Civil Engineers (ASCE) etc., which are accessible from anywhere in the campus LAN. The library is fully automated with SOUL software, and OPAC facility. The library is managed by four fully qualified and experienced library professionals.
Volumes of Books - 22305
Title of Books - 9000
Educational CDs - 975
Journals & Magazines - 63
Digital Library - 24 computers
E-Books - 6000+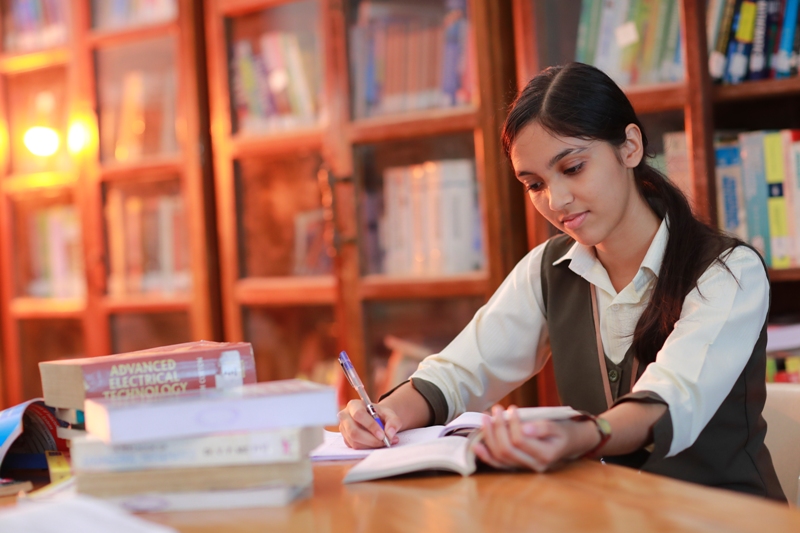 Hostel
Marian Engineering College provides seperate hostel facilities for both men and women to look after the welfare of the students. A homily atmosphere is provided for the hostellers .
Marian Men's Hostel
The Marian Men's Hostel can accommodate around 120 students, having spacious rooms and a big mess hall.
Warden : Rev. Fr. Sudheesh A.
Asst. Warden : Mr. John
Marian Ladies Hostel
The Marian Ladies Hostel can accomodate 150 inmates , it has a big mess hall and seperate study rooms. The hostel is managed by Rev. Sisters of St. Martha.
Warden : Rev. Sr. Alice Paul
Asst. Warden : Sr. Lucy Thomas
Central Facilities
Central Facilities Include
1) Students can make use of a Common Computer Lab (AOC Lab) with a seating capacity of 100 in the Administrative block. They can practice aptitude tests, phython programming etc. during their AOC hours.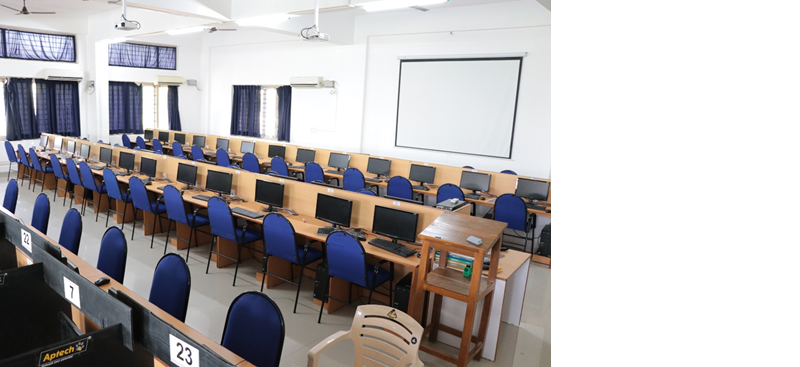 2) Language Lab with a seating capacity of 30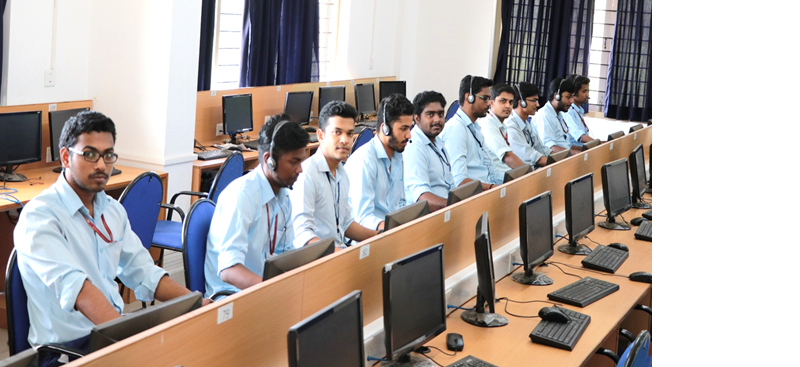 Transport
The college is providing efficient public transportation facilities for the staffs and students to various locations in and around the city.
COLLEGE BUS ROUTES FOR THE YEAR 2018 - 2019
ROUTE NO
ROUTE
BUS NO
BUS INCHARGE
MOBILE
1
MEC to Attingal
KL-01 AG 6685
Mr. Sujith Kumar A.S
85906 66880
2
MEC to Poonthura
KL-01Y 3752
Ms. Limcy Alexander ,
Ms. Stephin Shaji
95627 47090, 96567 42027
3
MEC to Vellayambalam
KL-35A 7680
Mr. Vijayalal
98461 22643
4
MEC to Varkala
KL-01AJ 9926
Ms. Mary Suja
96054 43715
5
MEC to Alamcode
KL-359750
Ms. Noel Periera
95624 54770
6
MEC to Chavadimukku
KL-01B 4811
Mr. Rexy Clement
94009 03371
7
MEC to Vattappara
KL-22 9109
Mr. James Mathew
94470 20992
8
BOY'S HOME
KL-22A 390
9
MEC to Vellayambalam
(via Loyola school)
KL-22A395
Mr. Abhiroop V.M
94461 72983
10
MEC to CSI Attingal
KL-22A 9075
Ms. Viswathi Sushama Bhadran
79075 91931
11
MEC to St.Joseph's HSS (via Vettucadu)
KL-22B 2167
Ms. Minnu Jayan
85908 77410
12
MEC to St.Joseph's HSS (via Kesavadasapuram)
KL-22C 2809
Ms. Regis Mary M
89433 01536
13
MEC to Neyyatinkara, Vlangamuri Animation Centre
KL-22E 1897
Mr. Satheeshkumar. G.R
Ms. Mary Shirly
96339 72821, 98476 62648
14
MEC to Vellayambalam (via Thirumala)
KL-22F 4093
Mr. Anand Dev. B. G
83010 97995
15
MEC to Nedumangad
KL-22G 800
Mr. Hrishikeshan nair
98476 03517
16
MEC to Pappanamcode, Estate
KL-05Q 5110
Mr. George. C
94953 01884
17
MEC to Peroorkada, Vazhayila
KL-13N 6666
Mr. Evan kumar. G
98466 01808
18
MEC to Mangalapuram
KL-01W 2252
19
MEC to Alamcode
KL-08AP 1800
Ms. Mercy. B
97451 14452
20
MEC to Vellayambalam (via Vattiyoorkavu)
KL-22J 4604
Mr. Baburaj. K
83300 71128
21
MEC to Paripally
KL-22J 5088
Ms. Margie Francis
Mr. Amaljith
99472 93844, 99478 41245
22
MEC to Poovar
KL-22K 6375
Mr. Rasalayyan. N
Mr. Jerry
94976 40773, 90486 78778
23
MEC to St.Joseph's HSS
(via Medical College)
KL-22K 6392
Mr. Rajan. G
99950 81748
Canteen
The college canteen is maintained directly by the college management. The canteen adheres to the highest degrees of quality, hygiene and provide the students with tasty food at affordable rates. The serene atmosphere in the canteen has transformed it to one of the most popular places for the students.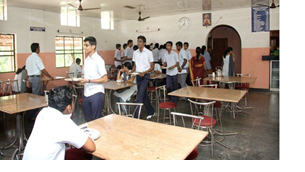 CAFETERIA
A Cafeteria is working in our campus to provide students with nutritious and hygenic food.The Cafeteria provides a pleasant environment for social interaction that promotes collaborative learning, with the added benefit of being able to grab a bite to eat.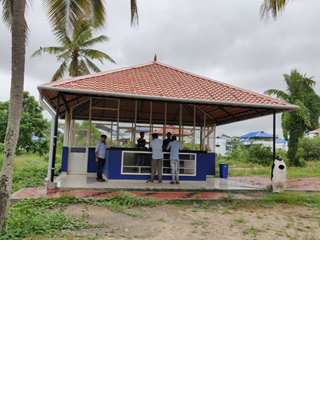 Solar Plants
Solar energy is a major renewable energy source with the potential to meet many of the challenges facing the world. This power source is increasing in popularity because it is versatile with many benefits to people and the environment. Two solar power plants with 50KW and 100KW capacity are installed in our campus.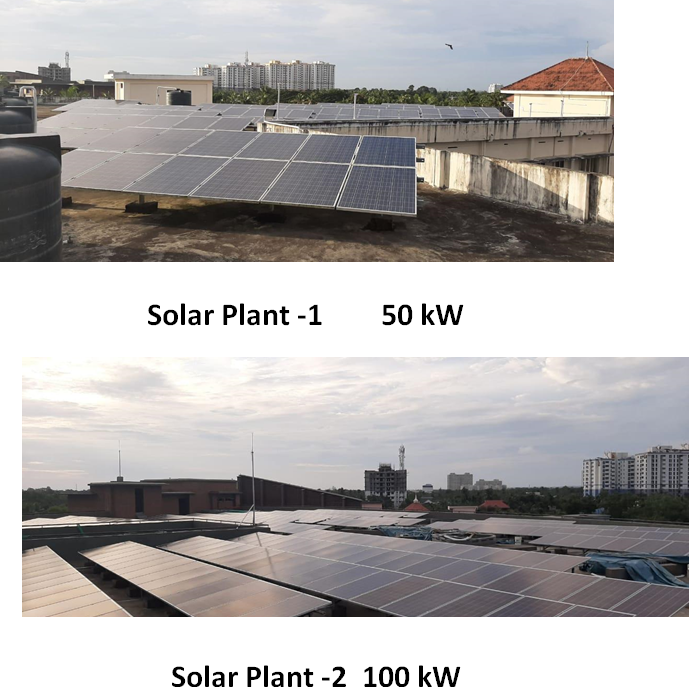 Gymnasium
Well equipped gymnasium is available within campus for students as well as faculty. Regular exercise can also boost your self-esteem and help you concentrate, sleep, look and feel better.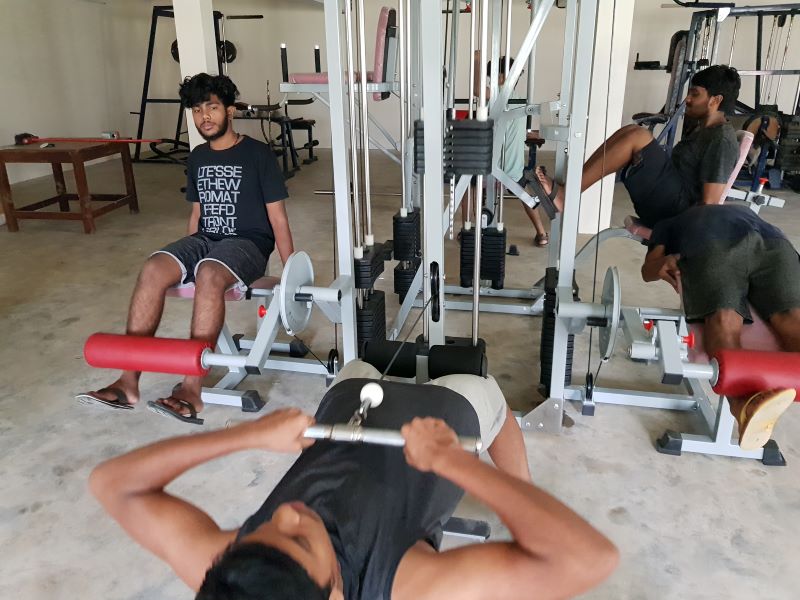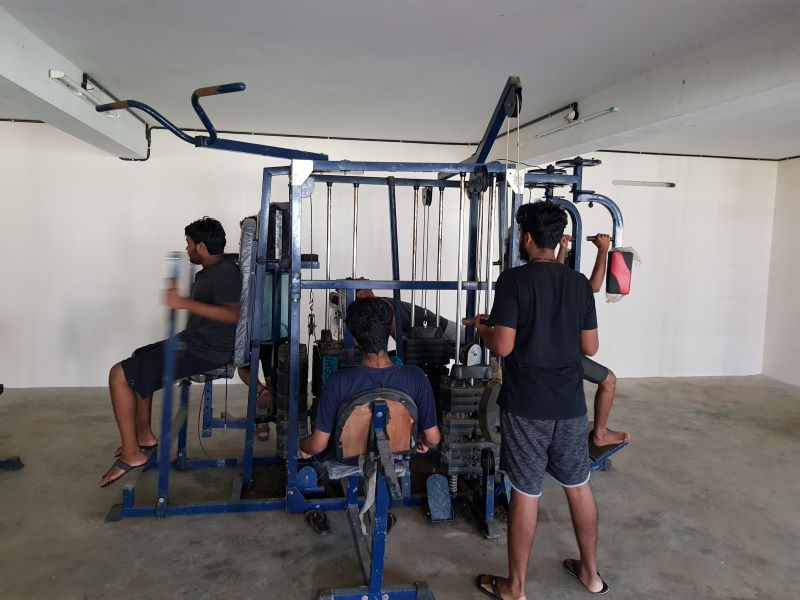 Bio-gas Plant
Dumping of waste without proper treatment creates a dangerous situation including that of ecological imbalance.The problems caused by waste can be reduced considerably through timely and speedy treatment. In order to treat the waste at source. The Biotech renewable energy Private Ltd installed a biogas plant near to canteen in our campus.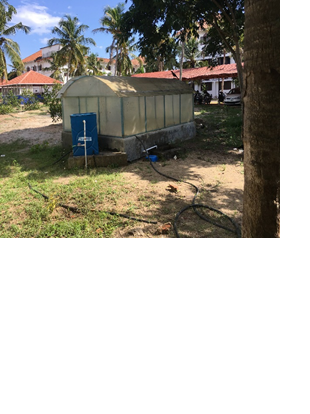 ATM
Using an ATM, Customers can access their bank deposit or credit accounts in order to make a variety of financial transactions, most notably cash withdrawals and balance checking, as well as transferring credit to and from mobile phones.Faculty and Students in our campus can make use of ATM centre of South Indian Bank which is functioning in the College Campus from 2010 onwards
Branch : THIRUVANANTHAPURAM - KESAVADASAPURAM
Terminal ID : 3790002
Phone : 0471-2551003